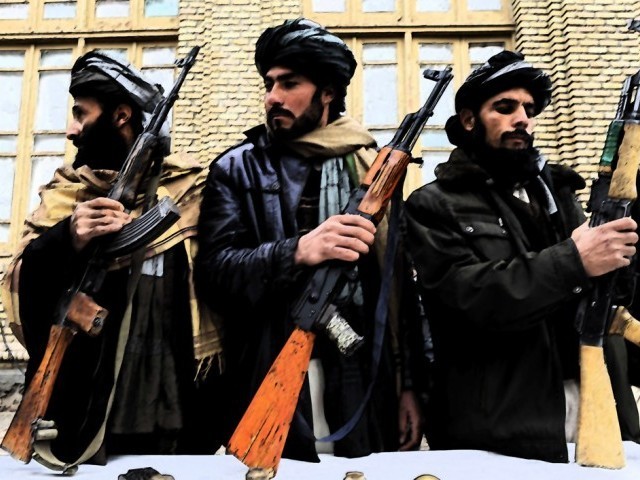 ---
KARACHI: The chances of resumption of peace talks between the government of Ashraf Ghani and the Afghan Taliban have once again brightened up after the highly-reliable sources associated with the matter said that the positive messages from both sides were considered a 'breakthrough'.

"This shows that the ice on the Afghan reconciliation process has started melting," said one of the sources on Thursday, adding that the Afghan government has been busy for months in secret efforts through religious leaders to persuade the Taliban for the resumption of the stalled dialogue process.

Hizb-e-Islami chief Gulbadin Hikmatyar has also been active to bring the Taliban to the dialogue table behind the scenes.

"President Ashraf Ghani's invitation to Pakistan as well as to the Afghan Taliban shows that the government in Kabul understands that Islamabad can play an important role in reconciliation process like it did in the past," said the sources.

Ready to facilitate talks between Afghan govt, Taliban: Khawaja Asif

According to them, the strategy of 'behind the scene' talks will be adopted to settle important issues before the announcement of the formal talks. The role of well-established religious scholars and coordinators will be of the most importance, they added.

The Afghan government was preparing a framework for resumption of talks and would take the United States, Pakistan and other countries into confidence about this.

Sources understand that the US was fully aware that Afghanistan has invited Taliban and the Afghan president's step of restoration of the reconciliation process may have the support of the Trump administration.

They believe it was highly unlikely that the Afghan president would have made the announcement without consulting the Trump administration.

Taliban pour cold water on invitation to Afghan peace talks

Sources said that before the direct talks between the Afghan government and the Taliban, the coordinators will try to bring about a 'ceasefire' between the two parties. "The ceasefire will have the support of US and other important countries so that the dialogue progresses in the right direction," they added.

Coordinators will also persuade the Afghan government to announce a relief package for Taliban including dropping court cases against them, release of their prisoners and practical steps for their movement, said the sources.

The Trump administration's strategy for the resumption of talks and how Taliban react to the call of talks by the Afghan president will decide the fate of the dialogue process.

Sources privy to the process were hopeful about the early resumption of the dialogue process. However, if the US did not adopt a concrete process for the start of the dialogue, then matter was likely to be postponed once again.
COMMENTS
Comments are moderated and generally will be posted if they are on-topic and not abusive.
For more information, please see our Comments FAQ