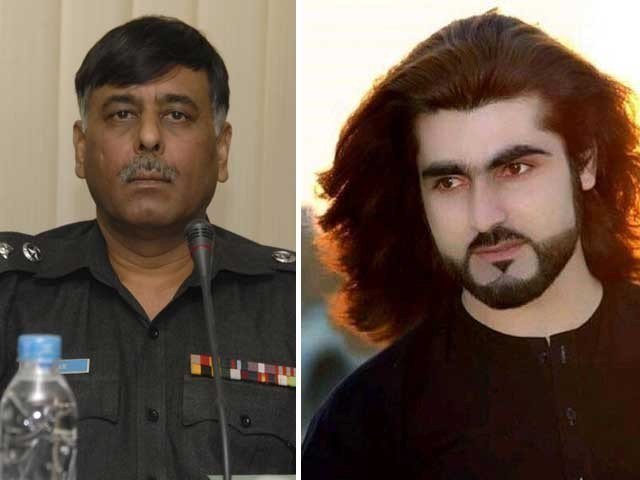 ---
ISLAMABAD: Father of the slain Naqeebullah Mehsud, who was allegedly murdered by police in an encounter in Karachi has quashed rumours of the any kind of settlement being reached over his son's extra-judicial killing.

Addressing a press conference at the National Press Club in Islamabad along with other members of a grand Jirga on Thursday, Mehmood Khan urged the government to fulfill its obligation and promises of arresting Rao Anwar, the fugitive former SSP involved in Naqeeb's killing, and other accused.

"Naqeeb is Pakistan's son and there can't be any deal struck with his  killers," the victim's father said.

The jirga members said they had to clarify this as some social media posts had wrongly hinted at a deal behind closed doors.

ATC grants more time to IO to submit charge-sheet in Naqeebullah case

The grand jirga members demanded that the federal and Sindh governments ensure the arrest of Anwar and produce him before the Supreme Court.

"If Anwar isn't arrested or produced before the apex court at the next hearing, we may launch a country-wide protest movement," said Saifur Rehman Mehsud, from the Karachi grand jirga.

The jirga members also lambasted the controversial remarks by ex-president Asif Ali Zardari about Anwar.

"We strongly condemn Zardari's statement. Zardari, or the PPP, who have many martyrs shouldn't have said this," said Mehsud, who is also the focal person of the Karachi jirga.

Zardari later retracted his remarks in which he called the former SSP a 'brave kid'.

They called on the government to fulfill the promises it made to members of the Islamabad sit-in last month, and recover or produce before the courts all the missing persons in the country.

"Failure to arrest Anwar and his other accomplices is bringing a bad name to Pakistan and its institutions," a statement issued by the jirga reads.
COMMENTS
Comments are moderated and generally will be posted if they are on-topic and not abusive.
For more information, please see our Comments FAQ