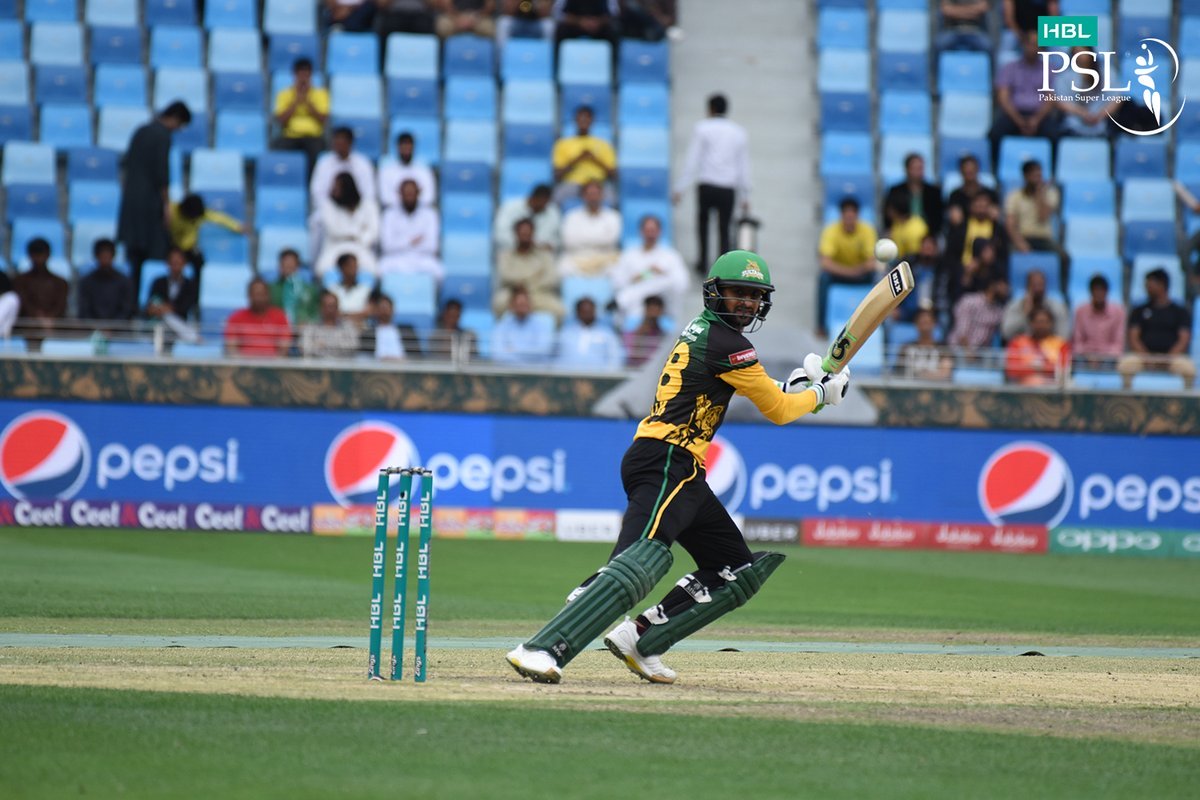 ---
KARACHI: Pakistan Super League (PSL) franchise Multan Sultans captain Shoaib Malik revealed he agreed to lead the sixth team of the tournament after being asked by bowling legend Wasim Akram to do so.

However, Malik — who successfully led debutants Multan Sultans to two consecutive victories in their first two matches of the PSL3 before facing a defeat in the third — says him captaining a franchise doesn't mean he is interested in leading the Pakistan national team too.

"Wasim bhai asked me to be the captain," said Malik. "I can't say no to him. And if I am captaining a franchise, that doesn't mean I want to be the Pakistan national team captain."


Multan Sultans set sights on title


He continued by revealing his aim with the ODI side. "My goal right now is to play the 2019 World Cup as a player because that is the one thing which is missing in my career. I pray that we win the World Cup so that my dream is fulfilled."

On debut victory in PSL

Multan Sultans beat PSL2 champions Peshawar Zalmi in the opening match of the event to show precisely why they are considered one of the favourites at the tournament, but Malik believes Darren Sammy-led side are still one of the toughest to beat.

"We have a lot of experienced players in our team," explained Malik. "Meanwhile, Zalmi did not have their full-strength squad in the tournament opener. Hasan Ali was injured, Lala [Shahid Afridi] moved to Karachi Kings. But they still are one of the strongest sides in the PSL."


Sangakkara makes Multan Sultans early PSL favourites


When asked how he pulled off such a convincing victory in the very first match, Malik said: "On any given day, if your batting clicks or three out of your five bowlers perform, then that team wins. So it was theirs and ours first match. It takes times before you find the rhythm, the right team combination and the momentum. We found all of that in the start which was an advantage for us."

On Wasim being in Sultans' camp

Multan Sultans first masterstroke even before the PSL started was to scoop Pakistan bowling great Wasim Akram from inaugural PSL champions Islamabad United, and Malik believes his presence is a confidence booster for everyone in the team.

"When you have the presence of such a big name in your team, half of the pressure is alleviated. Also when Wasim bhai, as a mentor, talks to any cricketer it gives you immense confidence. So him being with Multan Sultans is something which we always wanted. I think it is great thing, not only for me, but all the players of Multan Sultans and overall the PSL as well," Malik said of Wasim.

On PSL3 goals

Sultans ended the first phase of the PSL3 as one of the strongest outfits with two victories from three matches and Malik is eyeing a playoff spot for the team, but only qualifying for the last-four in not enough for the all-rounder.


Malik confident as Multan take on Islamabad


"We are trying to win one match at a time," he said. "For us entering the playoffs is imperative, but to win it is equally important for us. We would like to finish in the top two after the league stage. That is why we are focusing on being consistent so that we end up in the top two, but it is too early to say anything right now. We need to win two to three matches first and then think about playoffs."

On being a mentor for youngsters

Pakistan won the Champions Trophy last year after being thrashed in the first match at the hands of arch-rivals India, whom they then beat in the final.

Youngster like pacer Hasan Ali and leggie Shadab Khan were all-praise for Malik for giving them a pep talk after the India humiliation and Malik says he cherishes the role because he understand the responsibility of being a senior.

"You should never resist helping youngsters thinking they'll replace you," he said. "As a senior, it is your responsibility to help them. It is one's duty to help them learn things quickly which we learned in the field after a lot of hardwork. There are two kinds of experiences: one that you get by playing, and the other is by playing with or against experienced players. However, for that to happen, seniors should be good too."

On Pakistan-India cricket series

Pakistan and India cricketing relations have been put on a halt since 2012 due to political tensions, but Malik believes cricket should not suffer.

"Cricket should not stop," he said. "Differences should be resolved. We speak the same language, we eat the same foods and whenever I go to India, I receive a lot of love. I don't like I am not in Pakistan. And when my wife [Sania Mirza] comes to Pakistan, she feels at home too and receives a lot of love."

He then equated Pakistan-India to a festive occasion. "There are things that need to settled and authorities, I am sure, are working to solve those issues. Because when cricket is played between these countries, it becomes a festive occasion. It feels like every day is Eid when these teams are playing," he said.