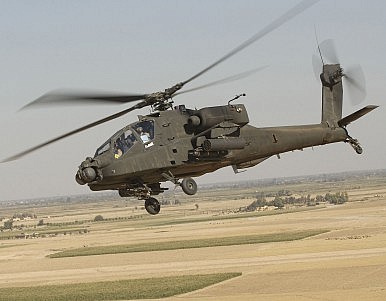 ---


The Indian government is advancing the process of acquiring a half-dozen new Boeing AH-64E Apache attack helicopters, The Diplomat reported.


New Delhi has sent a letter of request (LoR) to the United States (US) regarding a possible sale of the defense items, which constitutes one of the first steps in making an arms deal with Washington.
The US army is the main operator of Apache helicopters. Meanwhile, Japan, Israel, Greece, the Netherlands, Singapore and the United Arab Emirates also fly Apaches.
India clears $3.2 billion purchase of naval choppers
According to
The Diplomat
, the attack helicopters would join the Indian Army's Aviation Corps (AAC) as opposed to the Indian Air Force.
The Indian defense ministry approved funds to buy the helicopters last August. Eventually, the AAC will station three squadrons of Apaches along the India-China and India-Pakistan borders.
While India is seeking foreign-made military helicopters for its army, its military recently completed testing domestically produced weaponised drones modeled after the United States' Predator MQ-1.
The drones are part of sweeping efforts to reduce India's dependency on foreign-made defense articles.
Indian navy the odd man out in Asia's 'Quad' alliance
For its part, Pakistan has begun military exercises training its navy to fight against enemy forces,
 Sputnik 
reported.
India and China engaged in an intense border dispute in the Doklam area last year and just last month both sides barely avoided a similar standoff in the Arunachal Pradesh region following an alleged incursion by a Chinese road building team.
This article originally appeared on
SputnikNews