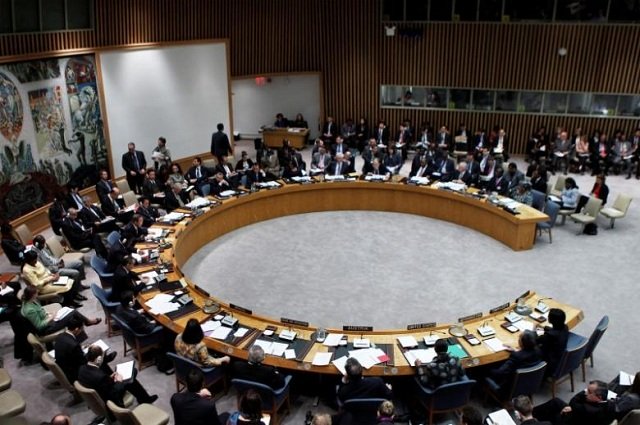 ---
UNITED NATIONS: Senior UN officials expressed frustration on Wednesday over the failure to implement a Security Council resolution that demands a cease-fire throughout Syria.

"There are no words to express our frustration over the collective failure of the international community to end this war. But that frustration is nothing compared to the suffering and destruction visited ceaselessly upon the Syrian people. We are here again today because the brief respite you unanimously demanded only days ago in Resolution 2401 has not materialized," UN Under-Secretary-General for Political Affairs Jeffrey Feltman told the Security Council.

The airstrikes, shelling, and ground offensives have continued in Syria. There are even reports of yet another chlorine gas attack, said Feltman. "What we need is implementation of 2401, and that is not happening."

Strikes, clashes rock Syria's Ghouta despite ceasefire call

UN Under-Secretary-General for Humanitarian Affairs Mark Lowcock, who briefed the council before Feltman, addressed this question to the president of the Security Council: "I would like to end with a question for you: when will your resolution be implemented?"

Lowcock said that more than 580 people have reportedly been killed and over 1,000 people wounded due to air and ground-based strikes in Eastern Ghouta since Feb. 18, when government troops intensified efforts to re-take the rebel stronghold close to the capital city of Damascus.

UN Security Council considers demanding 30-day Syria truce

At the same time, he said, hundreds of rockets from Eastern Ghouta into Damascus have reportedly killed 15 people and injured more than 200 others.
COMMENTS
Comments are moderated and generally will be posted if they are on-topic and not abusive.
For more information, please see our Comments FAQ