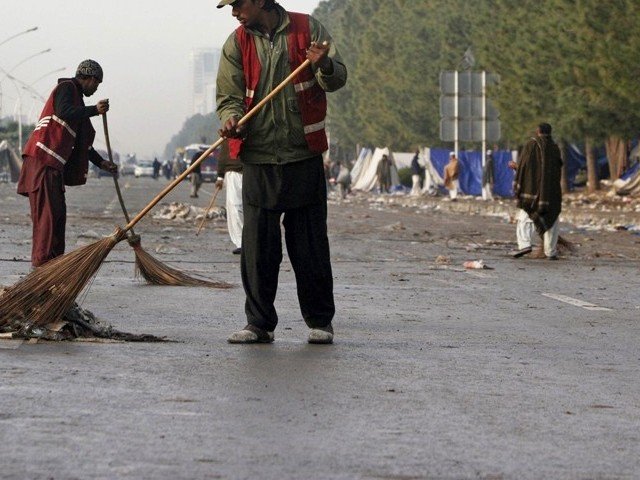 ---
HYDERABAD: Following the home department's notification banning the dumping and burning of solid waste, the Hyderabad police registered 12 FIRs, mostly nominating sanitary workers for the offence. The action sparked a reaction as workers of the Hyderabad Municipal Corporation (HMC) observed a token strike on Wednesday.

On Tuesday, the police also arrested over a dozen workers and incharges of cleanliness of some union committees of the HMC. At least six of them were produced before the judicial magistrate on Wednesday.

The police spokesperson, Mazharul Haq Shani, said that 12 FIRs were registered at the Hatri, Pinyari, Makki Shah and Phuleli police stations. According to the general secretary of HMC's employees' union, Akram Rajput, a token boycott was observed to protest the alleged harassment of the workers by the police.

On Monday, Home Secretary Qazi Shahid Pervez issued a notification imposing Section 144 on the dumping and burning of solid waste in residential and commercial areas and in amenity plots. The directives were given on the order of the judicial commission on water and sanitation.

The home secretary directed the police to register FIRs against municipal workers as well as citizens who were caught burning garbage. Inspector-General Allah Dino Khowaja was asked to submit fortnightly reports on the police action.

Details of sanitary workers, including religion, sought



Meanwhile, the Hyderabad Chamber of Commerce and Industry (HCCI) welcomed the move. "The traders are greatly affected by the piles of garbage thrown on roads in the commercial areas. We hope the move will help maintain a cleaner environment," said HCCI Vice-President Ziauddin Qureshi, who also appealed to the traders to support the government in implementing the ban.

Who is targeting Pindi's sanitary workers?

Separately, the Jamshoro district police registered two FIRs, nominating the management of Thermal Power House, a multinational pharma company, and a paper mill for disposing of solid waste and effluent in the open. The Kotri Association of Trade and Industry decried the action on Wednesday and demanded that the police should stop booking industries for the alleged offence.
COMMENTS
Comments are moderated and generally will be posted if they are on-topic and not abusive.
For more information, please see our Comments FAQ