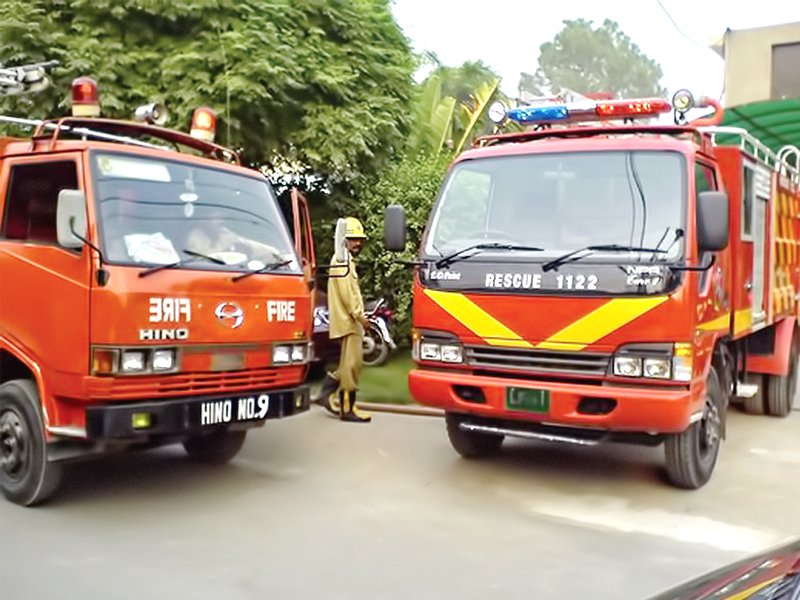 ---
KARACHI: The fire brigade department has termed the fire that erupted in the Sindh Secretariat building 'suspicious'.

Fire did not erupt on its own, the situation and incident is suspicious, states the report submitted by chief fire officer, further saying it could be a case of arson.

"The crew surprisingly noted that the fire engulfed instantaneously in quick succession, at all six floors of the building in the same manner ... moreover, the crew found on each floor, right next to the duct, bundle of papers engulfed on each floor, even in iron file cabinets which certainly create doubts leading towards a case of arson," reads the report.

However, the end of the report states that a final cause of fire could not yet be ascertained.




Files, furniture destroyed in Sindh Secretariat fire

The fire that broke out at the Sindh Secretariat building on February 25 was extinguished after an hour-long rescue operation.

According to fire brigade officials, they received the information about the fire at 5:58pm and three fire tenders were dispatched. "The fire started from the sixth floor and spread through a duct, thereby reaching the first floor.

The fire has only damaged the side of the building on which the duct had been attached," said a duty officer at the central fire brigade office. "No major losses were reported except for a few files and furniture," he said.
COMMENTS
Comments are moderated and generally will be posted if they are on-topic and not abusive.
For more information, please see our Comments FAQ