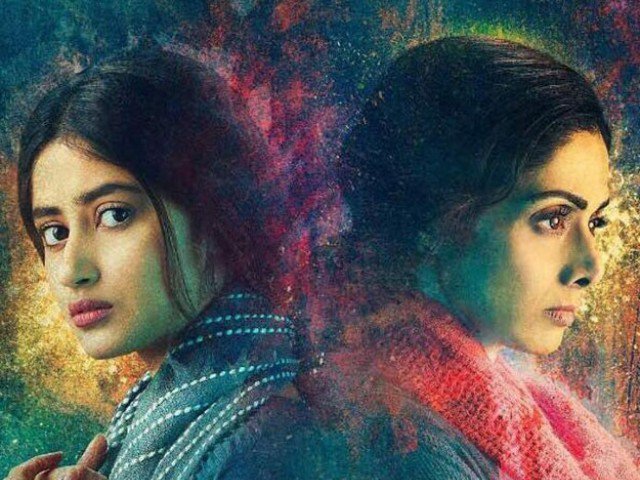 ---
Pakistani actor Sajal Aly made her Bollywood debut alongside Sridevi and Adnan Siddiqui in Mom. On the sad demise of Sridevi, Sajal shares her last message from Sridevi and their bond throughout filming of Mom and after.

After posting a heartbreaking Instagram post captioned, "Lost my mom again..." Sajal revealed in an interview with the Hindustan Times that she is still in shock.

https://www.instagram.com/p/BfnKdH2AiQL/?taken-by=sajalaly

The O Rungreza actor also mentioned that Sridevi would call her regularly and plan to set up a meeting whenever an opportunity arose. Sajal also shared that she could not attend the Masala! Awards held in Dubai last year and later received a message from the late actor that read, "I missed you beta."

How Sajal Aly bagged her first Bollywood movie

24-year-old Sajal added, ""That's the last message I have from her. After that we spoke quite a few times in the last two months. But sadly, when she called me a few days back I missed her call because I was shooting and I was thinking of calling her back but I guess I took too much time to do that."

https://www.instagram.com/p/BYth_hoAJ49/?taken-by=sajalaly

Adding further, Sajal said that she had lost her mother while shooting for Mom. Sridevi shared with her that she, too, lost her father while she was shooting for her film Lamhe in 1991. "She hugged me tight and said she is not just my mother on screen but in real life too," stated Sajal.

https://www.instagram.com/p/BWQcgFhAMfl/?taken-by=sajalaly

"The last I spoke to her, she complained 'aap mujhe call nahi karte ho, kya aap ko meri yaad nahi aati' and then she made me promise that I must call or message her every day. She would tell me that she would take care of me, make me eat a lot so that I put on some weight," said an emotional Sajal.

https://www.instagram.com/p/BYLJeq4A43a/?taken-by=sajalaly

The Gul e Rana star also shared that Sridevi always had an eye on her and that she was a guiding force. "She would clap every time I performed well and hug me. She also helped me a lot with my scenes. Her voice still echoes in my ears," quoted Sajal.

https://www.instagram.com/p/BV7jNclA6iA/?taken-by=sajalaly

She also mentioned that she was trying to get a visa to Dubai to see Sridevi's family and pay her last respects. Adnan was, however, already present in the city.

Have something to add to the story? Share in the comments below.
COMMENTS (3)
Comments are moderated and generally will be posted if they are on-topic and not abusive.
For more information, please see our Comments FAQ