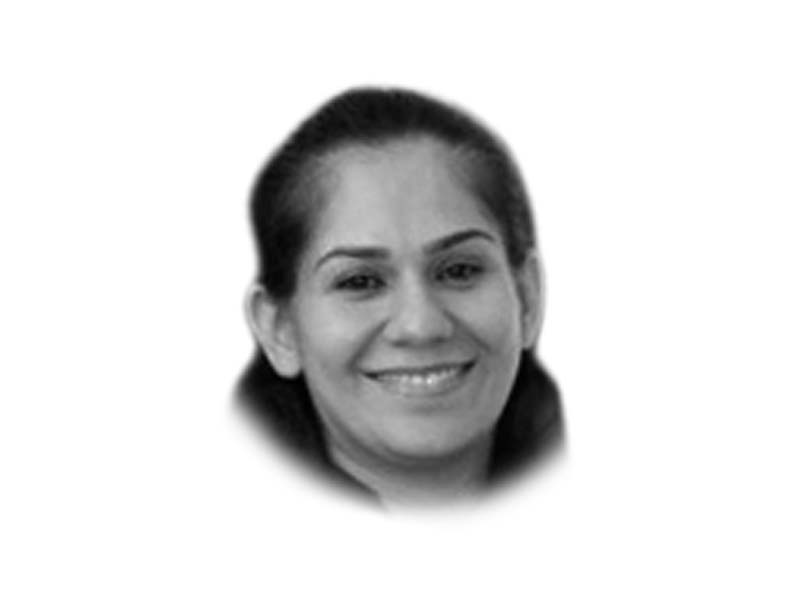 ---
The formation of Moral Revival was a spontaneous reaction to the humiliation of a federal secretary for not complying with illegal orders. In year 2011, when a top bureaucrat was removed unceremoniously and there was disquiet amongst younger officers. A black arm band protest followed for two or three days; however everyone continued to work. Subsequently a group of officers formed a virtual platform for shared support. The dire need to change the working conditions of bureaucracy became apparent. Subjective evaluation processes, lack of transparency in promotion and placements, and discontinuity of tenure were key issues plaguing the services and subsequently affecting governance. The government of the time remained unresponsive, with the concerns kept alive through letters to secretary establishment and print media.

An incident in Tando Mohammad Khan during a 2012 by-election when an on-duty school teacher was assaulted by an electoral candidate triggered the next phase of Moral Revival. A petition for protection of civil servants was filed in the Supreme Court in February 2012. The crux was on protection and depoliticisation of officers. They were servants of the state without any expectation of personal loyalty and association with political groups and individuals. A landmark judgment in November 2012 gave extraordinary support and direction to civil servants for security of tenure. They could not be removed arbitrarily and were directed not to comply with illegal orders. There was hope all around until 2013 when the founding officer was suspended for nearly the entire year and a harsh message was sent all around. Career prospects of the individual officer have since been bleak but that is a small price in exchange for raising matters directly affecting the state and its citizens.

Security of tenure has been guaranteed by the SC, however, it's merely one symptom of a much deeper ailment that hinders good governance. The career of officers is mired in opaque trappings that are entirely dependent on subjective human resource management. The superior courts are frequently petitioned by disgruntled officers and subsequent judgments grant relief. The protection given to officers forming the JIT in the Panama case is one such example. The tenure of IG Sindh is another case which is kept under close watch by the apex court. Exploitation of authority and corruption on the other hand continues unabated in bureaucratic circles. This is neither new nor astonishing. What is new however is the use of social media by groups on both sides of the divide to bring each other down.

The reward for officers with overt demonstrations of political affiliation has increased manifold in the last few years. Resentment among those who have been shelved is also loud and clear. Nearly seven years after Moral Revival was spontaneously propelled into action, there is little or no improvement in the functioning of the civil services or the morality of some officers. Subjective evaluations, corruption, inefficiency and abuse of discretionary powers are the norm and still have enormous room to ensure loyalty to their masters. Political affiliation is a definite path to smooth career progression whereas ethnic formations and gang configurations reign supreme. In these circumstances there is no room for better governance. Successful officers are submerged in parochial patterns with clear monetary targets and complete disconnect from integrity, posterity or effectiveness. Public interest is entirely missing in these objectives.

The superior courts need to retract from individual relief however well received by aggrieved parties. The problem is chronic with its roots in colonial, discretionary and exploitative methods of governance. The authority inherent in high-powered positions is no longer compatible with public expectation and rights of the citizen. This has been outlined in dozens of civil service reform reports which are gathering dust in some redundant department. Time-barred reform based on acknowledged civil service reform reports for permanent change in archaic service structures is warranted without further delay. Fair evaluations, swift accountability, market-based salaries, suitable placements and transparent promotions are essential to de-link officers from political masters.

Published in The Express Tribune, February 28th, 2018.

Like Opinion & Editorial on Facebook, follow @ETOpEd on Twitter to receive all updates on all our daily pieces.


COMMENTS
Comments are moderated and generally will be posted if they are on-topic and not abusive.
For more information, please see our Comments FAQ