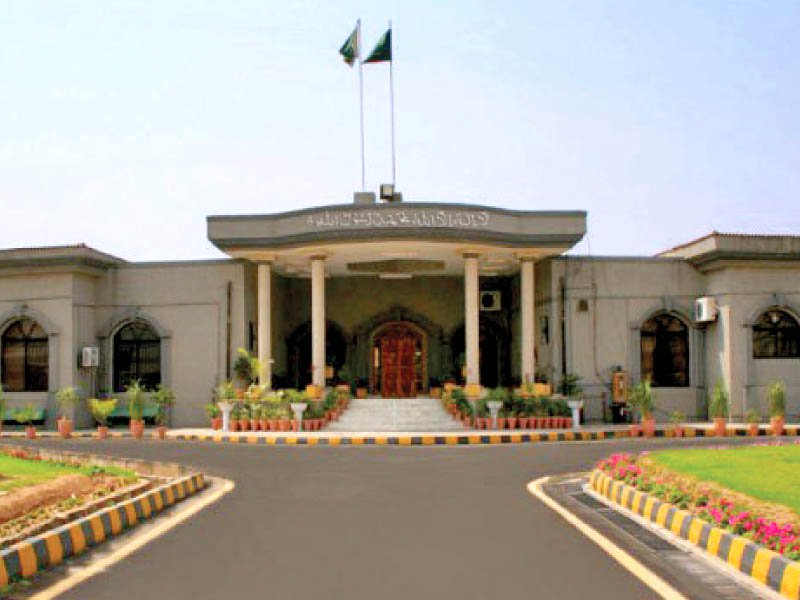 ---
ISLAMABAD: The Islamabad High Court on Tuesday ordered the Federal Investigation Agency (FIA) to submit the travel history of people who changed their religious status from 'Muslim' to 'Ahmadi', as listed in an earlier report compiled by the National Database and Registration Authority (NADRA).

Justice Shaukat Aziz Siddiqui directed FIA to submit travel details of the 6,001 persons after the NADRA report, submitted before the court earlier, revealed that total 10,205 persons changed their religious status from Muslim to Ahmadi.

NADRA apprised the court on Tuesday that over 6,000 people applied and got passports when the court inquired how many people applied and got passports after changing their religion.

Meanwhile, Council of Islamic Ideology (CII) Member Dr Sahibzada Sajidur Rehman, serving as amicus curiae, said the state could introduce legislation to differentiate between Muslims and non-Muslims.

Justice Siddiqui had appointed four religious scholars as amicus curiae in the case, which focuses on the controversy regarding the Khatm-e-Nabuwat clause in the Election Act, 2017.

IHC summons religious scholars over Khatm-e-Nubawat case

Dr Hafiz Hassan Madni from the Institute of Islamic Studies at University of Punjab in Lahore, ex-CII member Dr Mohsin Naqvi, and Mufti Muhammad Hussain Khalil Khel from Karachi are the other three scholars appointed to assist the court in determining whether it is a violation of fundamental rights to ask a citizen about his or her religion and school of thought.

The questions raised include — whether an Islamic state could introduce such a law on the basis of which a non-Muslim directly or indirectly could be considered and identified as a Muslim? Whether in an Islamic state non-Muslims could be permitted to present themselves as Muslims? If a non-Muslim conceals his identity and introduces himself as Muslim, would it come under the definition of fraud with the state?

If the answers to the questions are in the affirmative, the order read, then what is the responsibility of the state, adding isn't it mandatory for an Islamic state to be aware of the religion and ideologies of its citizens and to put in place an effective and wholesome mechanism for such identification.

Lastly, the order questions whether or not "[it is] a violation of fundamental rights to inquire a citizen about his religion and religious ideology."

Rehman said that if an Ahmadi pretends to be a Muslim to get a job, it amounts to cheating, fraud, and treason. He said that state can develop mechanism about people concealing real faith, adding that religion is an identity and neither a non-Muslim can be described as a Muslim, nor a Muslim as a non-Muslim.

He further said that the state should include religion in its list when scrutinising for particular posts, adding that state should have statistics of its citizens in terms of their religious faiths so that it could differentiate between them in terms of their duties.

TLYR blocks mall for fourth consecutive day

Justice Siddiqui remarked that the instant exercise is aimed at providing the legislature with recommendations to cover the lacunas in the 1974 legislation through which Ahmadis were declared non-Muslim.

Earlier, NADRA had informed the court that just over 167,000 Ahmadis were registered in Pakistan and 10,205 have changed their religious status from Muslim to Ahmadi.

The issue surfaced after the court was informed that there are several Ahmadis who joined Pakistan Civil Services introducing them as Muslims and after retirement, they changed their faith to Ahmadis once again.

The court is hearing the petition of Maulana Allah Wasaya wherein he, through his counsel Hafiz Arafat, stated that the Elections Act, 2017 is against Article 8 and 227 of the Constitution and has resulted in a serious law and order situation throughout the country.

Among several prayers, he has prayed the court to direct federation to immediately take all necessary measures for revival of all provisions relating to Ahmadis which were in existence prior to the promulgation of The Elections Act, 2017).
COMMENTS (1)
Comments are moderated and generally will be posted if they are on-topic and not abusive.
For more information, please see our Comments FAQ