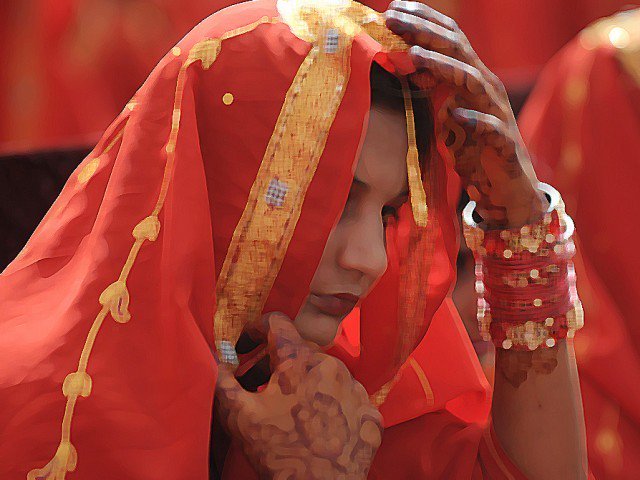 ---
ISLAMABAD: The Council of Islamic Ideology is considering sticking to its recommendation given earlier for allowing nikkah at any age but 'rukhsati' (moving to the husband's house) only after the age of 18.

The bill titled 'Child Marriage Restraint Bill' is currently pending with the CII for the past two months as the CII committee is finding it difficult to give its final report on the issue due to its sensitive and complex nature.

Last year in December, Senator Sehar Kamran moved the bill in Senate, which was passed by the Standing Committee, however, later it was referred to the CII for review and was asked to compile a report on it within three weeks. But unfortunately, two later the CII has still not shared its report or recommendations.

Police arrest father, groom for underage marriage in Hyderabad

CII chairman Dr Qibla Ayaz told The Express Tribune that the CII committee is thoroughly reviewing this bill and putting efforts to come up with a logical conclusion regarding the exact age for marriage.

"It is a very sensitive and complex issue, therefore the committee members are reviewing it from all aspects before coming up with a final verdict," he said adding that the government has asked the CII to review and consider all the laws or decree given by the international Islamic scholars in other Muslim countries related to the age of a girl for marriage, before finalising its report and giving recommendations on it.

"Though currently various recommendations on the child marriage age are under consideration, but the CII is also stick to its suggestion given earlier in which it suggested that nikkah shall be performed at any age but rukhsati shall only be legally allowed after 18 years of age," he said.

Dr Ayaz further said that the committee is likely to submit its final report to him by Thursday (tomorrow).
COMMENTS (5)
Comments are moderated and generally will be posted if they are on-topic and not abusive.
For more information, please see our Comments FAQ