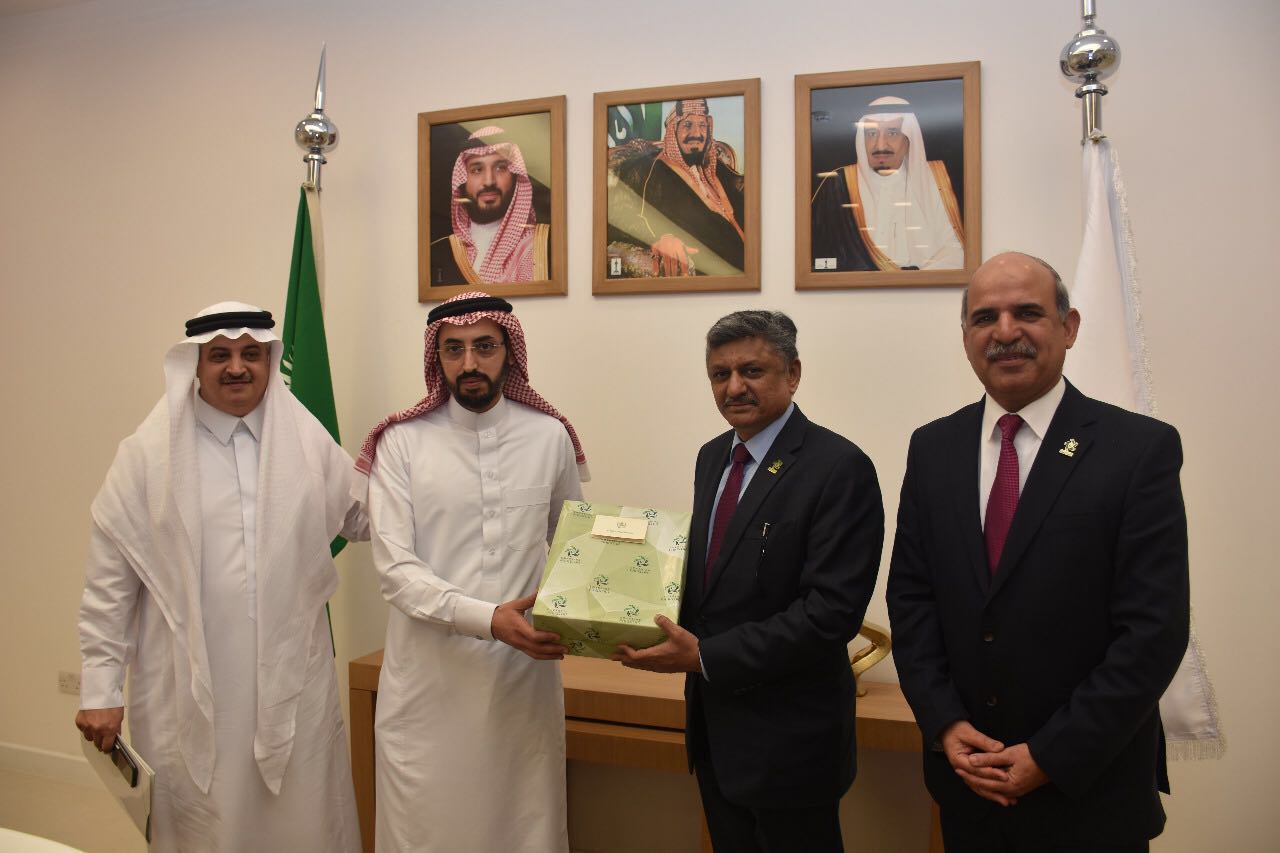 ---
ISLAMABAD: Saudi Arabia sees Pakistan as one of the top destinations for making investments, said Deputy Minister for Foreign Trade of Kingdom of Saudi Arabia Abdulrahman Alharbi at the first meeting of the Pak-Saudi Joint Working Group on Trade and Investment held in Riyadh on Monday.

The Pakistani delegation was led by Commerce Secretary Younus Dagha, while Board of Investment Additional Secretary Saleem Ranjha, Ambassador of Pakistan to Saudi Arabia Khan Hasham Bin Saddique also accompanied him.

The two sides reaffirmed commitment to strengthen trade and investment ties in line with the understandings developed during the meeting of the Pak-Saudi Joint Ministerial Commission held in Islamabad last month.

The Saudi side acknowledged and appreciated the attractiveness of Pakistan as a preferred destination of investment in view of its macroeconomic indicators, growth, strategic location and overall investment regime.

Prioritising trade: Enhancing the country's export competitiveness

The Saudi side showed interest in investing in many sectors of Pakistan including petrochemicals, dairy, livestock, mining etc. It was agreed that Saudi Arabia will send a technical team to Pakistan to review the sector-specific opportunities and projects.

The two sides agreed to activate the Pak-Saudi Joint Business Council within two months. It was further agreed that Pakistan will hold single-country exhibition in Saudi Arabia in 2018. In order to give further impetus to the trade relations, it was agreed to mutually facilitate trade by overcoming issues like visa fees, registration of companies, shipment delays and mutual recognition of standards.

Dagha appreciated the progress made on various important matters in the meeting and assured support to Saudi investors looking to invest in various sectors.

The Joint Working Group will reconvene in Islamabad in April 2018, where sector-specific initiatives will be discussed.
COMMENTS (1)
Comments are moderated and generally will be posted if they are on-topic and not abusive.
For more information, please see our Comments FAQ