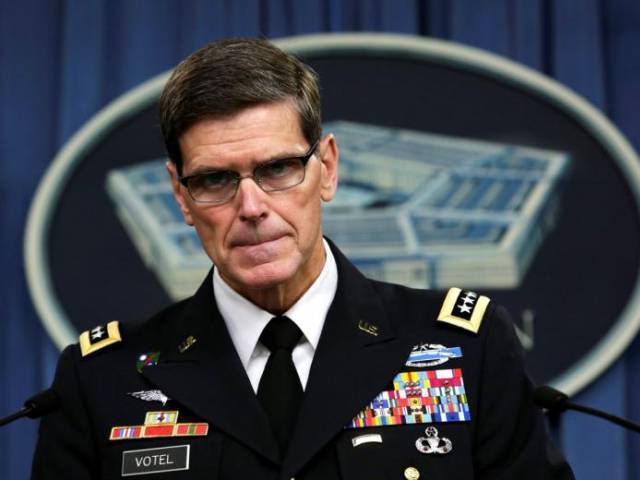 ---
The US military is seeing some "positive indicators" from Pakistan showing it is becoming more responsive to US concerns about militant safe havens in the country but Islamabad has yet to make a strategic shift, a top US general said on Tuesday.

"We are now beginning to see very positive indicators ... that they are moving in the right direction," said General Joseph Votel, head of the US military's Central Command, citing unspecified Pakistani actions 'on the ground'.

"It does not yet equal the decisive action that we would like to see them take in terms of a strategic shift, but they are positive indicators," Votel told a hearing of the US House of Representatives.

China values Pakistan's crackdown on terror financing amid US criticism

The statement came the same day when China defended Pakistan amid rising criticism from the US, asking the international community to justly view and evaluate Pakistan's efforts in the field of international anti-terrorism, instead of accusing it of bias and prejudice.

A Chinese foreign ministry's spokesperson said that China highly valued active measures taken by the Pakistan government to strengthen financial supervision and crackdown on terrorist financing.

"We hope all concerned parties in the international community can give an objective and fair assessment of this," Lu Kang said during his regular briefing.

US points fingers at 'deficiencies' in Pakistan's counter-terrorism finance regime

When asked to comment on how did China view the role played by the international community in supporting Pakistan's anti-terrorist efforts, he said, "My colleague and myself have said many times that the Pakistani government and people have made tremendous contributions and sacrifices to fighting terrorism."

The statement came hours after a senior aide of the Trump administration pointed fingers at 'ongoing deficiencies' the Pakistan government had in implementing its anti-money laundering and counter-terrorism finance regime.

Lisa Curtis, deputy assistant to the president and the US National Security Council's senior director for South and Central Asia, also urged Islamabad to address the "continuing presence of the Haqqani network and other terrorist groups within its territory" in a statement earlier today.