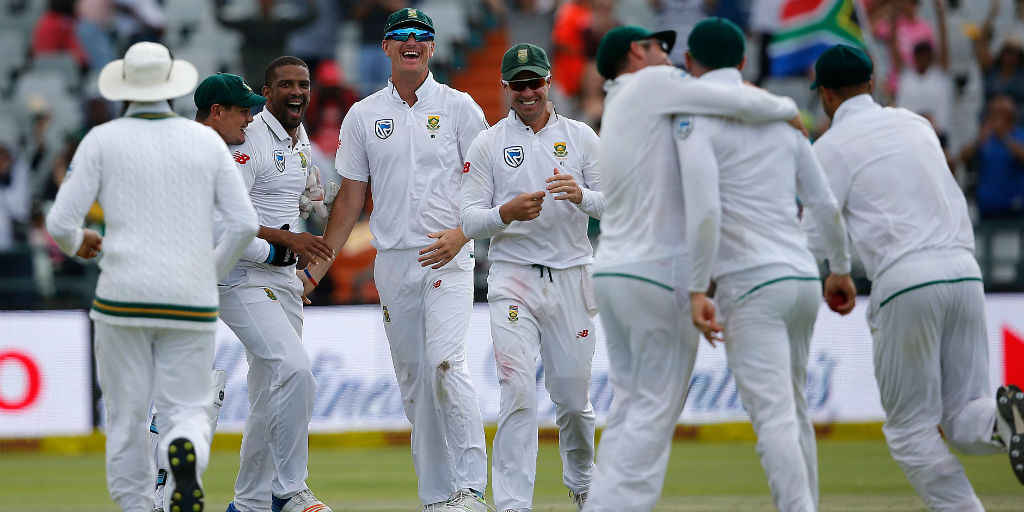 ---
DURBAN: The pace attacks of South Africa and Australia are preparing to slug it out for supremacy in what is likely to be a bruising four-Test series over the next five weeks.

The countries will pin their hopes of victory on their quicks with seamer-friendly wickets on order for the Tests in Durban, Port Elizabeth, Cape Town and Johannesburg, and the contests set to be dominated by fiery exchanges of fast-bowling.

The series between the world's second and third-ranked teams starts on Thursday, with the first Test at Kingsmead in Durban, and both countries are brimming with confidence after success in their last respective series.

South Africa's bowlers struck fear into India in their opening two Tests in January before the tourists settled in and won a consolation game in the three-match series.

This was achieved without injury-plagued veteran Dale Steyn but Morne Morkel, Vernon Philander and Kagiso Rabada proved a potent trio, supplemented by the arrival on the Test scene of 21-year-old Lungi Ngidi. He took nine wickets in the last two tests against India at an average of 17.22 and reached speeds of 150 km/h.

Australia produced record-breaking bowling performances as they thumped England 4-0 in the five-Test Ashes series from November to January. Pat Cummins, Josh Hazlewood and Mitchell Starc took 20 or more wickets each, as did spinner Nathan Lyon.

"I think there's always a couple of series a year the whole cricketing world turns to and it feels like this series is going to be one," said Cummins after Australia won a three-day warm-up against South Africa A at the weekend. "I feel like we play a similar brand of cricket, both try and be quite aggressive and brave and take the game on. And both teams have some fast-bowlers that want to... intimidate the batsmen."

Batting reputations will be tested with Australia captain Steve Smith the primary target for the home bowlers and the visitors looking to exploit some indifferent form of late displayed by talisman AB de Villiers for the South Africans.

An injury to his right index finger has kept De Villiers out for the last fortnight, along with captain Faf du Plessis who has a finger injury of his own to add to recent back ailments. But both are in the South Africa squad for the first two tests and will be the mainstay of the home batting line-up.