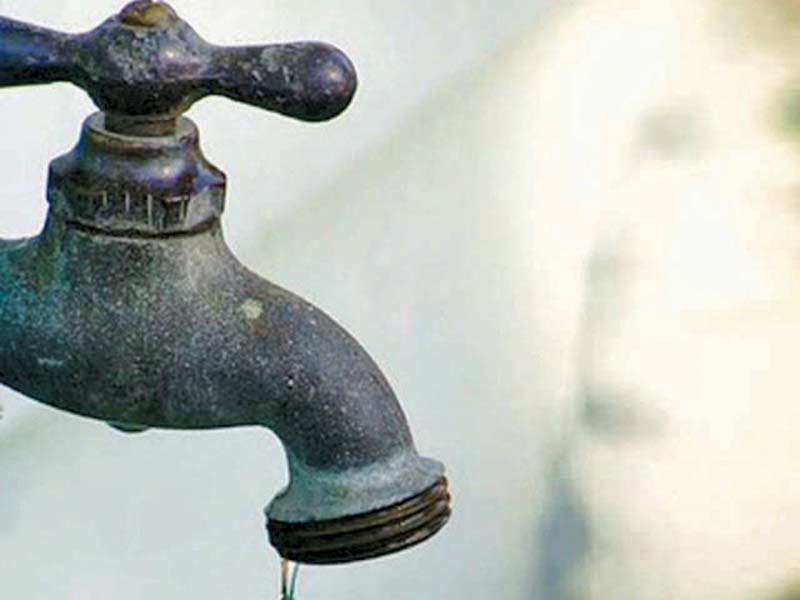 ---
QUETTA: Sub Committee of Senate Standing Committee on Planning and Development Chairman Shahzaib Durrani has said that installing desalination plants to utilise seawater is the only permanent solution to water crisis in Gwadar.
"A comprehensive planning is needed for resolving water issue on a permanent basis," said the chairman while addressing a meeting held in the port city on Monday. He was flanked by sub-committee member Senator Mohammad Mohsin Laghari and others.

Senate deputy chief miffed at Gwadar water woes

Gwadar Port Authority Director General Dr Sajjad Baloch, Public Health Engineering Chief Engineer Nawaz Sheikh and Gwadar Deputy Commissioner Naeem Bazai informed the members about the water crisis, solution and alternative measures to resolve the serious issue.
Chairman Durrani and other members visited the newly constructed Swad Dam, Ankra Kour Dam and Karwat Desalination Plant.

The PHE officials said that after water crisis, the PHE and local administration were supplying drinking water to the port city from Mirani Dam through tankers spending around Rs240 million per month.

Pakistan's to-be thriving port suffering from crippling water scarcity

They said a desalination plant was installed in Karwat area of Gwadar to resolve the water issue but it was not producing enough water. However, they said that the construction of Swad Dam had been completed and work on laying the pipeline was underway to connect it with the water distribution system in Gwadar.

"Around 33km pipeline has been completed," said the PHE engineer, adding that 75% work of the project had been completed.

He said that Ankra Kour Dam constructed in 1994 had dried up four times due to lack of rains. It was constructed for providing water to the 35,000 population of Gwadar, but after the construction of Gwadar Port it was unable to cater to the required water demand.

Gwadar augurs new history

Durrani said that a huge amount was spent on the installation of Karwat Desalination Plant, but it failed to produce the desired results. "Around Rs1 billion spent on installation of desalination plant in Karwat went to waste," he said, adding that due to ill-planning and faulty design the plant had become a dead horse.
Suggesting short as well as long-term planning, he said that Ankra Kour Dam should be redesigned and desalination plant's water-producing capacity should be increased.

He suggested installing a desalination plant with a production capacity of 50 million gallons per day in Gwadar to meet the water requirement.