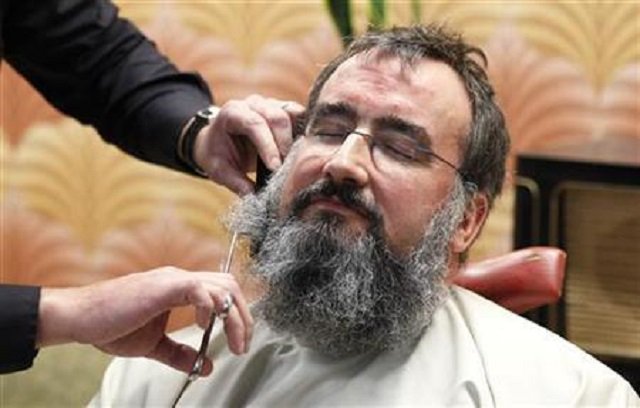 ---
ISLAMABAD: The Frontier Provincial Hairdressers and Beauticians Association have advised all hairdressers registered with the body to avoid cutting beards or shaving them in a 'fashionable' way (such as a goatee).

The advisory warned that violators would face a heavy fine. Members of the association have started spreading the message in Khyber-Pakhtunkhwa by displaying the notice on their shops and distributing pamphlets at hairdressing shops in Mardan, Peshawar and other cities of the province.

The demand is formulated on the belief that cutting beards or shaping them in 'stylish' ways was against the teachings of Islam. President of the association, Sulaimani, said that customers could not force hairdressers to make designs in beards after displaying the pamphlets at shops.  

Published in The Express Tribune, February 27th, 2018.
COMMENTS
Comments are moderated and generally will be posted if they are on-topic and not abusive.
For more information, please see our Comments FAQ