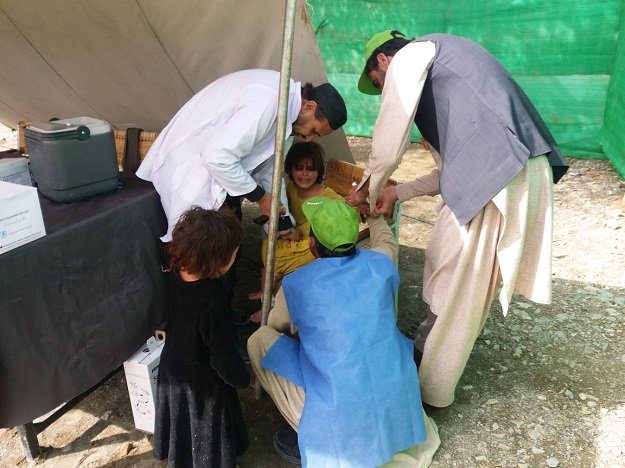 ---
PESHAWAR:

Around 50 families living in Afghanistan as temporarily displaced people arrived in North Waziristan Agency (NWA) through the Ghulam Khan crossing on Monday after successful negotiations between authorities of the two countries.




According to a press statement issued by the NWA Political Administration, the returning families were received by the PA, and civil and army officers. Camps, providing necessary medical and food facilities were set up in Baka Khel.




Officials had said on Saturday the temporarily displaced persons (TDPs) from the NWA who left for Afghanistan after Operation Zarb-e-Azb in 2014 would finally make their way to their homes on Monday after successful negotiations.

"Around 4,329 families residing in Khost will return home through the Ghulam Khan border," Political Agent Kamran Afridi had told The Express Tribune.


Afghan refugees:US averse to Pakistan's repatriation plan







The TDPs had left NWA following Operation Zarb-e-Azb in 2014, they had been residing in Afghanistan's eastern city of Khost since.  The political administration expects some 12, 000 families to return from Afghanistan by the end of the four-phase repatriation process.

The repatriation process was impeded when the Afghan Border Police stopped the returning families from crossing over into Pakistan.
COMMENTS
Comments are moderated and generally will be posted if they are on-topic and not abusive.
For more information, please see our Comments FAQ