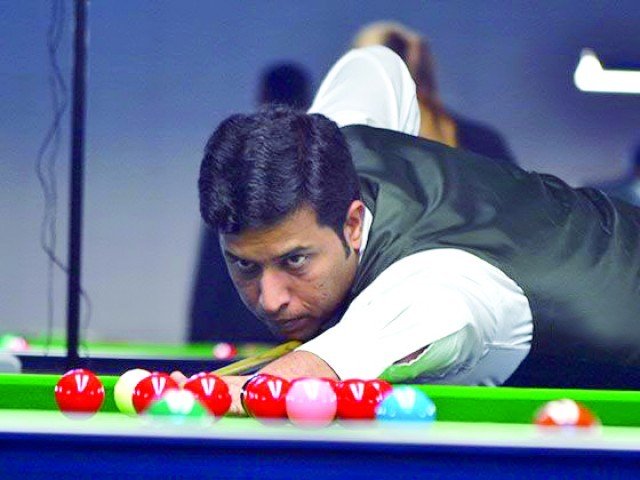 ---
KARACHI: Pakistan's former IBSF champion and recently crowned national champion Muhammad Asif along with Babar Masih, Muhammad Sajjad and Asjad Iqbal will be representing Pakistan in the inaugural 2018 IBSF Team World Cup in Doha, scheduled to begin on Tuesday.

Asif believes Pakistan can make it to the final in the inaugural edition of the tournament to create history.

Moreover, the seasoned player is confident in his ability to deliver his best performance in the team format too as he has won the national championship on February 21, defeating Muhammad Bilal 8-5 in the final, something that he had been striving to do for the last five years.

"I'm very happy for the way things are going at the moment," Asif told The Express Tribune from Doha, as the team landed there on Monday morning. "We can have the best results here, for myself, I've won the national championship after five long years and winning feels good. In fact, I can say that we can repeat our previous performance from last year when both Pakistani teams reached the final at the world team event in Egypt."

Asif and Babar were a pair in August too, while Sajjad and Asjad are teaming up again for the event in Doha, and the 2012 IBSF World Champion feels that the competition will be tough as every world level event can be.

"The teams are the same yes, and if we win this inaugural event than it will be like creating a history too, we haven't seen our draws yet, but India, Ireland and all these countries are there, and the layers will be more or less the same too, so there is a lot of challenge ahead," said Asif.

The inaugural IBSF World Team Cup is a new annual event in the IBSF calendar that is being held in collaboration with the Asian Confederation of Billiards Sports (ACBS) and is taking place in Doha, as the Qatar Billiards and Snooker Federation will hold it each year from now on.

The event will be featuring 24 teams in eight groups and two top teams will qualify for the next round.

Each team will be vying to win the prize money of $60,000, while Pakistan billiards and Snooker Federation has sent the teams on invitation by the IBSF and the ACBS according to the players' performance at the IBSF World Team Championship 2017.