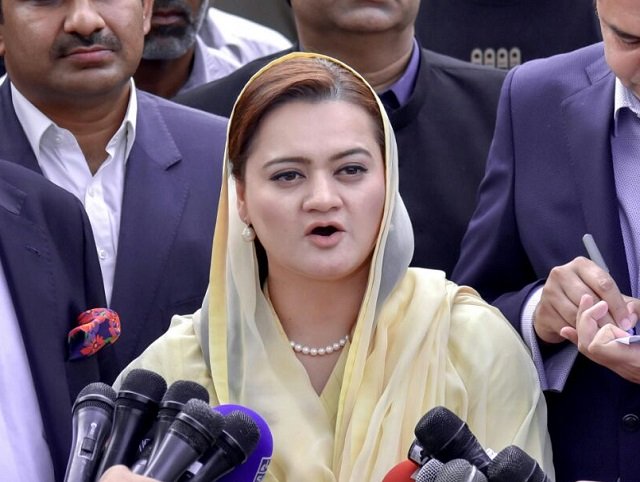 ---
State minister for information Marriyum Aurangzeb says decision of Pakistan Muslim League-Nawaz's (PML-N) presidency will be taken in tomorrow's meeting and it is not reasonable to talk about it before that.

While addressing media in Islamabad Marriyum Aurangzeb said injustice and double standard will be harmful for Pakistan, many questions are being raised. Imran Khan remained away from Anti-terrorism court, he gave application for the first time and was given exemption, a person who doesn't appear before court, attacks parliament and he gets exemption but a person who planted projects in Punjab, he got arrested, she lamented.

Shehbaz 'to be made acting president' of PML-N

Allegations on which prime minister gets disqualified should be reviewed. Who appears before court is not allowed to meet sick mother and wife, she said.

Marriyum further added saying that PML-N is stronger than ever, every kid knows about the conspiracies to damage PML-N, Maryam Nawaz is fighting the case for purity of votes, decision of PML-N's presidency will be taken tomorrow in party meeting and before that it is not reasonable to talk about it, most suitable candidate for party presidency is Shehbaz Sharif but party leadership will decide regarding this.

She said all senate candidates should be freed then majority will be of PML-N.
COMMENTS
Comments are moderated and generally will be posted if they are on-topic and not abusive.
For more information, please see our Comments FAQ