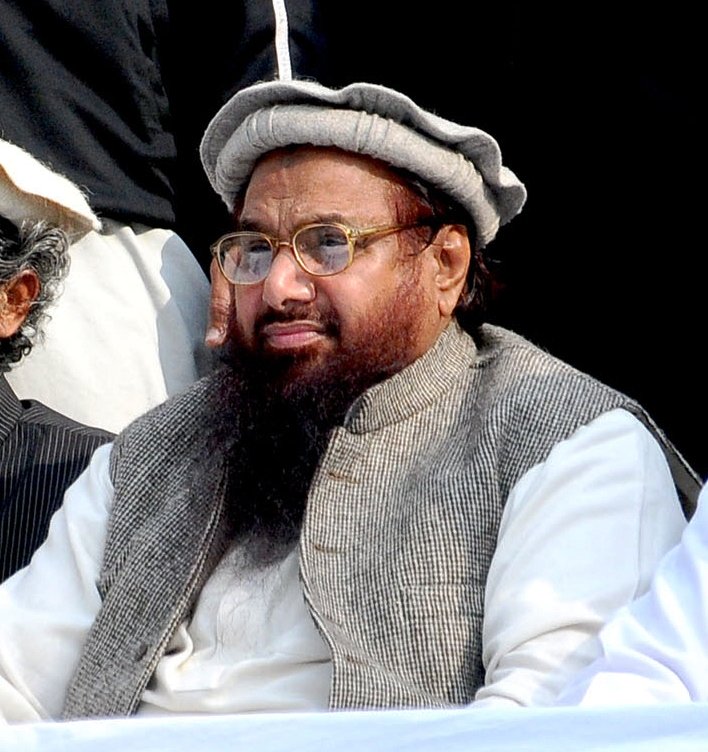 ---
Federal Interior Minister Ahsan Iqbal has said that Pakistan will follow the UN's resolutions and ban the Jamaat-ud-Dawa (JuD) and Falah-e-Insaniat Foundation (FIF).

Addressing the fourth International Conference on the Use of Space Technology for Water Management, he spoke on topics ranging from the prevalence of terrorism to improving Pakistan's water system.

Crackdown starts against Hafiz Saeed's JuD, FIF

"Terrorism is a fatal poison for Pakistan," Iqbal stated. "The National Action Plan is a programme of the Pakistani nation and is being fully implemented. Our measures are not directed to please any country," he said.

Efforts to implement the ban on JuD and FIF were already underway with provinces following directives from the federal government, claimed the minister.

On February 14, the Punjab government banned these two charities linked to Hafiz Saeed.

The move came after Pakistan quietly amended its anti-terror laws to ban organisations listed as terrorist by the United Nations. The change was made by President Mamnoon Hussain on February 9 and notified by the law ministry on February 12.

Authorities have begun seizing control of offices and financial assets of the charities – JuD and FIF, an official said. In Rawalpindi, district officers had begun taking over the charities' offices, a city official said. "We've taken over all the JuD and FIF assets. We've completed the takeover," Rawalpindi commissioner Nadeem Aslam told Reuters.

Seized, but not ceased: Banned charities pose challenge for Pakistan

Speaking about the water system, Iqbal stressed the importance of research in efficient water utilisation since 70 per cent of the earth's surface is water, highlighting agriculture as a key field. Emphasising the rapid increase of population, Iqbal warned his audience of the worldwide water shortage and its impact on the global economy.

The interior minister said improving the water system of Pakistan has become top priority for the government. He pointed out improvements can be made through space technology and excellent management of water as well as working together.


COMMENTS (1)
Comments are moderated and generally will be posted if they are on-topic and not abusive.
For more information, please see our Comments FAQ