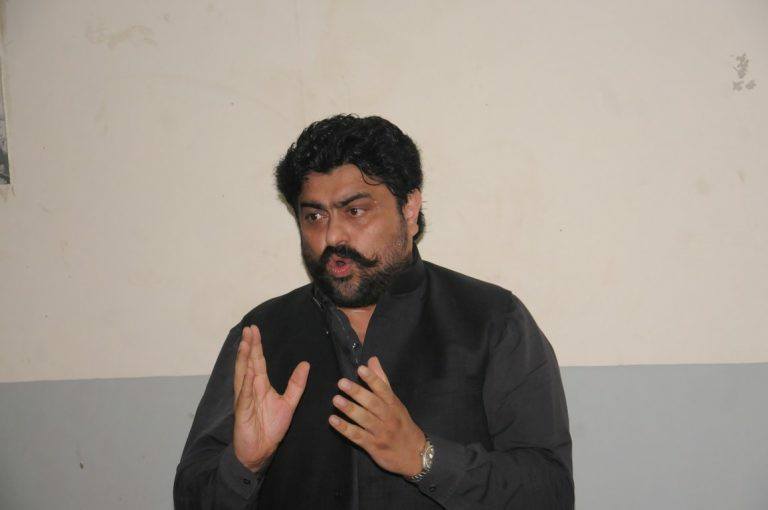 ---
KARACHI: Muttahida Qaumi Movement Pakistan (MQM-P) leader Kamran Tessori met the Rabita Committee on Sunday. The meeting comes as a breakthrough, as there has been impending silence and gloom between the party factions based at PIB and Bahadurabad in the past month.

"Farooq Sattar has been deliberating improved relations between MQM-P and Rabita Committee," said Tessori.

Hosting the delegation sent from PIB, coordination committee spokesperson Faisal Sabzwari said, "This is the first time PIB has responded to our requests".

MQM-P to suffer in Senate elections due to infighting: Khawaja Izhar

Sabzwari added, "We are saying this from the first day, MQM is to protect Pakistan from damage. We try and pray that the party gets out of this situation immediately."

Anticipating further directives from the party's ordained chief, Farooq Sattar, Sabzwari said, "Only Farooq Sattar can tell about the formula. As of now, we received a suggestion and we gave an opinion on that."

Talking about future conduct of Rabita Committee, he said, "We have been going to PIB, will go again if needed," but also remarked that the committee has and will continue "talking to other parties".

Education at Nazeer Hussain University suffers amid rift in MQM

Speaking on behalf of the PIB faction Tessori said, "We are trying to maintain unity in the interest of Muhajir nation. He said, "We came to Bahadurabad on Farooq Sattar's instruction."

Praying for goodwill between the previously scorned factions he said, "This meeting remained positive and this chain will continue. Positive progress is ongoing for days"

"Disputes can arise between two brothers but they need to be resolved. Previous things should not be discussed now, we have to move forward," he said.

Earlier, differences in the MQM-P reached the point of no return and Rabita Committee appointed Khalid Maqbool Siddiqui as its convener in place of Farooq Sattar, and in retaliation, Sattar dissolved the Rabita Committee and announced fresh intra-party elections that were held on February 17.
COMMENTS
Comments are moderated and generally will be posted if they are on-topic and not abusive.
For more information, please see our Comments FAQ