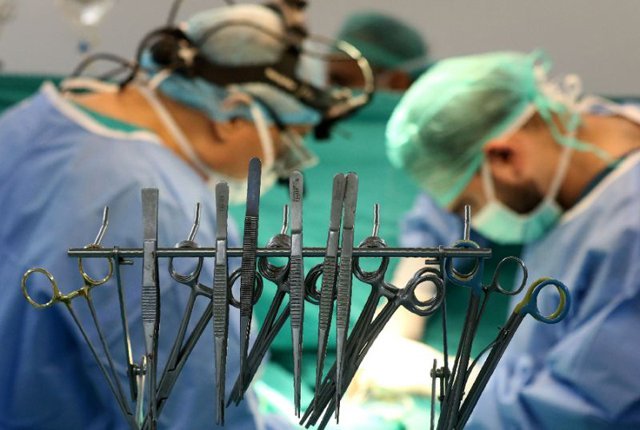 ---
PESHAWAR: As Khyber-Pakhtunkhwa (K-P) health department okays an application by the Institute of Kidney Diseases (IKD) to conduct renal transplant, the government plans to start a Hepatobiliary and Bone Marrow Transplant facility in the province.

Institute of Kidney Diseases (IKD) is the first institute in Khyber-Pakhtunkhwa (K-P) which has been approved to conduct transplantation. It will operate under the watchful eye of the Medical Transplantation Regulatory Authority (MTRA).

Officials privy to the developments said that the second meeting of the MTRA was underway where officials were permissions and regulations for other transplantation procedures and registrations at the provincial health department. There, an idea on training doctors for Hepatobiliary and Bone Marrow Transplant was floated. "Since we do not have this speciality in K-P, it was decided that following MTRA recommendations, four doctors will be trained at the Quaid-i-Azam International Hospital in Islamabad," a senior health official said, adding "the training cost and other finances will be provided by the K-P government."

Initially, the official said, the idea had been appreciated. However, he said that it will take some time to implement it since the government has only recently approved the MTRA.

According to the official, the authority was informed about the process of registration for transplantation and letters of registration were sent to all attached hospitals of medical teaching institutions. Moreover, private health facilities have bee notified to fulfil the criteria listed under the MTRA-KP law.

Requests by the Ophthalmology Department at the Hayatabad Medical Complex and the Amaan Hospital for cornea transplants were considered. While the Lady Reading Hospital, Khyber Teaching Hospital, Pak Medical Centre, Northwest General Hospital and Rehman Medical Institute have all applied for renal transplant.

Organ sourcing

To promote organ donation, it was recommended that elementary and secondary education department, apart from the higher education department include teaching modules which would raise awareness about organ donation.

Moreover, these modules will also be taught at the Khyber Medical University, and the Pakistan Medical and Dental Council will be urged to include the module in their curriculum.

"Organ donation and transplant sports week will also be celebrated once a year to raise public awareness," the meeting decided.

Published in The Express Tribune, February 26th, 2018.