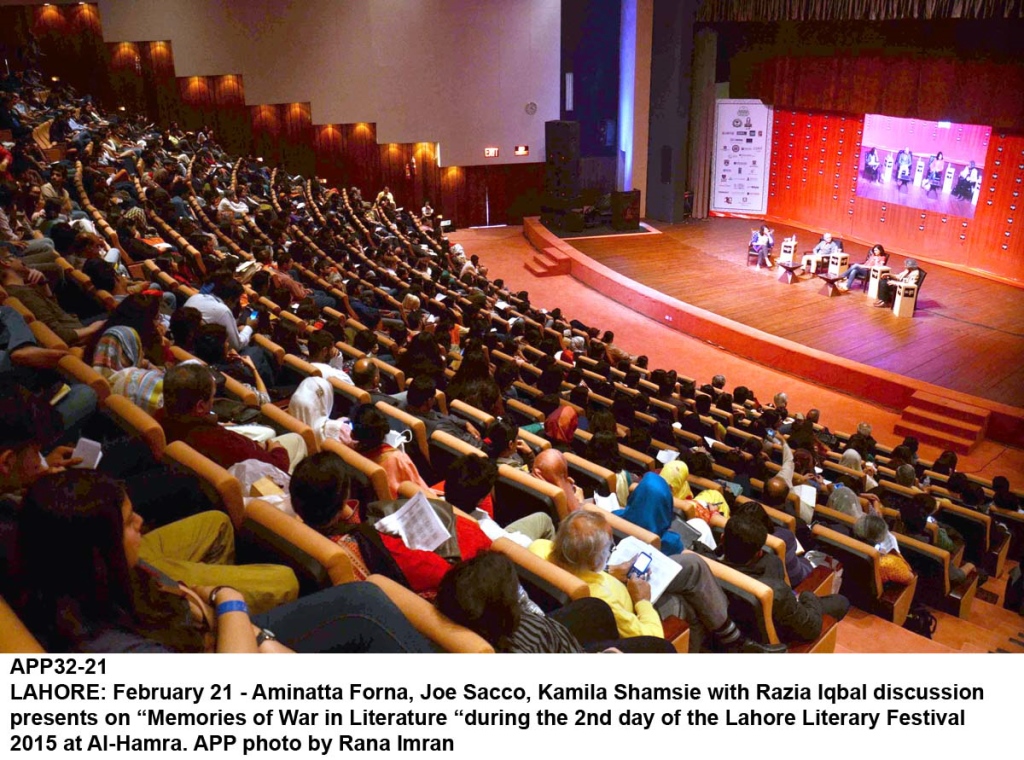 ---
LAHORE: Panelists at the Lahore Literary Festival (LLF) 2018, which concluded on Sunday, discussed the change in the global political order, the rise of Chinese influence, international conflicts and the American political sphere.

They also shed light on the evolution of world politics and Pakistan's role in them.

In the session titled Outside the American Prism, European Council on Foreign Relations Director Mark Leonard, Pakistan's former foreign minister Hina Rabbani Khar and analyst Zahid Hussain were the panelists in the discussion, while BBC's Lyse Doucet was the moderator of the session.

Leonard said that China's role had changed and it had been working on projects like the One Belt One Road (OBOR) as a new way of dealing with a world without the US. "The most interesting role in today's world is that of China, when the non-western Allied countries are freeing themselves from Europe and even from the US," he said. He added that China had been expanding its global role.

Leonard also commented on the changes in the powers involved in the ongoing global conflicts. He said that it was the time when these global powers were realigning themselves. "We can see the phenomenon in the power struggle between Iran and Saudi Arabia," he said. Pakistan was a front-runner country of this new world and its role depended on how it managed world relations, he added. Lyse questioned the dealings between Washington, Riyadh and Beijing in the global scenarios.

Speaking on the occasion, Khar said that in the backdrop of the recent events, the goodwill of Pakistan had not diminished in the world over the last two decades. She said that Pakistan had been managing world powers. She also criticised the credibility of the US used American President Donald Trump's tweet as an example. She added that Washington had now lost its credibility.

Khar said that money was given to Pakistan since 2001 included the Camp David package, which totaled $4.3 billion for military assistance and $5.5 billion for civilians. She said that another characteristic of a superpower is its predictability and the current US government's policies were very unpredictable. Additionally, she said that there was a rise in extremism and racism in Trump's America.

"There is a lesson from the Financial Action Task Force fiasco for Pakistan and we should not rely on our diplomatic friends". Commenting on India, she said that it had become more conservative. She said that there were mob-lynching of Muslims and pellet guns in Occupied Kashmir. "This is all happening in Modi's India."

Published in The Express Tribune, February 26th, 2018.
COMMENTS
Comments are moderated and generally will be posted if they are on-topic and not abusive.
For more information, please see our Comments FAQ