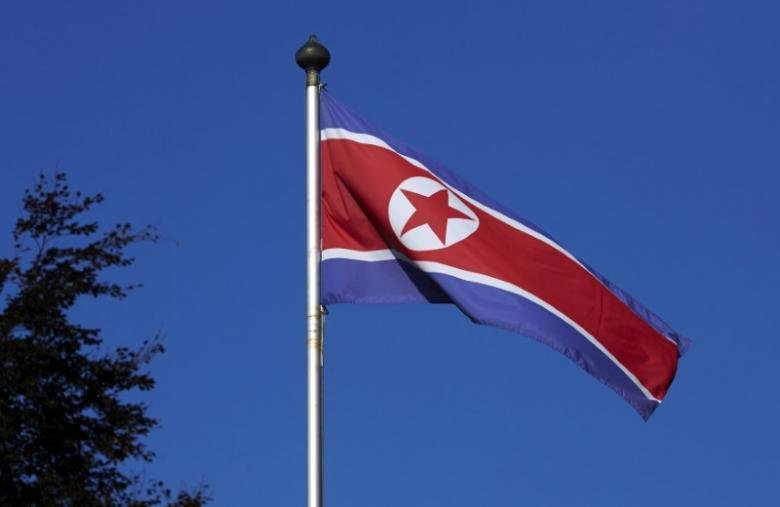 ---
WASHINGTON: The US on Sunday said talks with North Korea could lead to a "brighter path" for the isolated regime but cautioned any dialogue must result in its denuclearization.

The White House issued a statement after a North Korean delegation to the neighboring South reportedly expressed willingness to talk to Washington, amid a longstanding nuclear standoff with Pyongyang that has raised fears of a devastating atomic exchange.

It said: "The United States, our Olympic host the Republic of Korea, and the international community broadly agree that denuclearization must be the result of any dialogue with North Korea. The maximum pressure campaign must continue until North Korea denuclearizes.

Beijing protests US sanctions on Chinese firms over North Korea ties

"As President Trump has said, there is a brighter path available for North Korea if it chooses denuclearization. We will see if Pyongyang's message today, that it is willing to hold talks, represents the first steps along the path to denuclearization."

It was not clear if the wording signaled a departure from Washington's long-held position that North Korea must take concrete steps toward disarming before talks can begin.

North Korea — which carried out multiple missile tests last year, including those believed capable of reaching the US mainland — has long expressed its desire to talk to Washington without preconditions.

North Korea condemns US sanctions, says blockade would be act of war

The North Korean delegation to the South was led by General Kim Yong Chol, who held an hour-long meeting with President Moon Jae-in ahead of the closing ceremony of the Winter Olympics.

The nuclear-armed North has gone on a charm offensive over the Games, sending athletes, cheerleaders and performers. Leader Kim Jong Un's sister Kim Yo Jong attended the opening ceremony.

Washington imposed fresh sanctions on Pyongyang on Friday, with Donald Trump describing them as the heaviest ever.

Pyongyang denounced them on Sunday just as Moon was meeting Kim Yong Chol.
COMMENTS (1)
Comments are moderated and generally will be posted if they are on-topic and not abusive.
For more information, please see our Comments FAQ