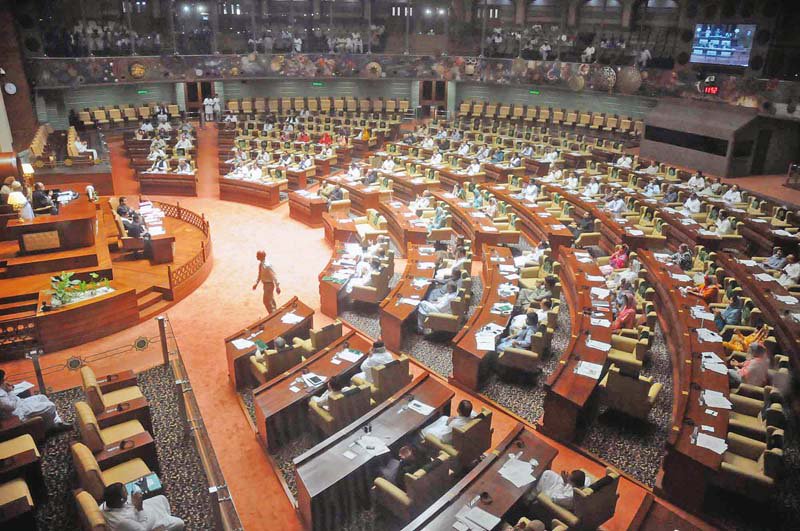 ---
ISLAMABAD: In a rare consensus, Pakistan Muslim League-Nawaz and the Pakistan Peoples Party have agreed to abolish the upper house of Azad Jammu and Kashmir's parliament.

Moreover, transfer all of its administrative powers to Legislative Assembly (LA), the lower house.

As of now the AJK council functions under the direct administrative ambit of Pakistan's federal government despite being the upper house of AJK Parliament.

Pakistan's prime minister is the chairman of AJK council while president AJK is its vice president.

A senior AJK government official told The Express Tribune that not only AJK council's administrative but also its financial control and all other affairs would be handed over to AJK legislative assembly.

PPP manoeuvres draw PML-N, PTI ire

It comprises of elected representatives from AJK, like members national assembly in Pakistan parliament's lower house.

The federal government plays an important role in the provision of development funds to AJK government that are released through their council.

For long, the federal government has been accused of interfering in AJK affairs, addition to influencing in the general elections of AJK by using funds at will through the council, and their functioning has been marked with serious accusations of corruption.

Abolishing AJK council would help in bringing an end to unnecessary interference of federal government into the matters of AJK government, the source said.

A joint statement issued after a meeting between AJK Prime Minister Raja Muhammad Farooq Haider and PPP AJK President Chaudhry Latif Akbar here on Sunday said "It has been decided to transfer all the subjects of the financial matters, legislation power including amendments in AJK Interim Constitution Act 1974, tax recovery and others from the council to assembly."

Senate elections: Parties make closed-door alliances to gain upper hand

The constitutional committee of all the political parties comprised since 2012 will fully co-operate with each other for the implementation of this much awaited initiative, the statement said.

It was also decided to further enhance the discussion and suggestion process among all political parties after the approval made by the Government of Pakistan on other important matters including the abolishment of the Kashmir Council, it added.

It was also agreed to set aside politics on the important issues of AJK especially on the attainment of its rights further assuring full support to enhance the authoritative and administrative powers of AJK government.

The PPP President assured the AJK Prime Minister for their support in constitutional amendment, according to the statement.