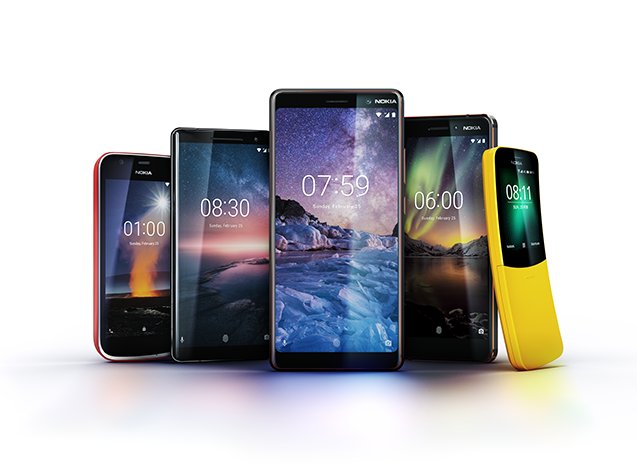 ---
BARCELONA: Finnish brand HMD Global added four new additions to its portfolio of Android smartphones by launching the Nokia 8 Sirocco, Nokia 7 Plus, new Nokia 6 and Nokia 1 at the annual Mobile World Congress in Barcelona.

The company also brought back a revamped version of the late 90's popular phone -- Nokia 8100.

HMD global launches the Nokia 2 in Pakistan

The revamped slider phone, Nokia 8110, is preloaded with popular apps including Google Assistant, Google Maps, Facebook and Twitter while delivering 4G connectivity.




The company also announced that "Three of the new smartphones – the Nokia 8 Sirocco, Nokia 7 Plus and the new Nokia 6 – join the Android One family," according to a press release.

Chief Executive Florian Seiche said HMD has sold around 70 million phones after introducing 11 new phone models over the past year

Samsung launches Galaxy S9 to take on Apple's iPhone X


"We feel great about the momentum we had in 2017 and that gives us the confidence to double down in 2018," Seiche told reporters at a briefing in London ahead of the product launch.




The Nokia 8 is the company's flagship phone, priced at 749 euros ($920.75) and designed to compete with Samsung's and Huawei's premium models