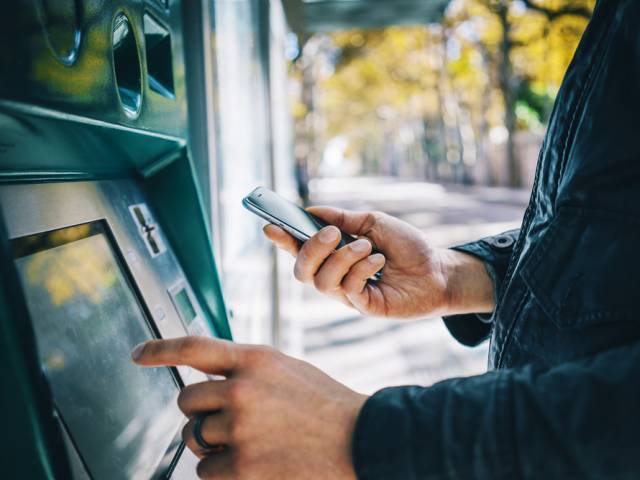 ---
A local woman made more than fifty withdrawals from an ATM that was giving out $100 bills instead of $5, leading a Wichita bank to sue her.

According to the lawsuit filed on January 22, the Central National Bank is aiming to seek a return of $11,607 plus interest in Sedgwick County District Court.

Christina Ochoa was sued by the bank after realising the ATM was not working the way it was supposed to and calculated the mistaken withdrawal the machine made.

The women's mother, Chrisy Ochoa, is also included in the suit since she was the one, driving her daughter to the ATM to make a series of withdrawals, which stretched over a five-day period.

The bank said the total amount of money the ATM should have dispensed to Christina Ochoa was $1,485. However, the machine gave her nearly 10 times that -- $14,120.

Two Chinese ATM fraudsters held in Karachi

"The first time the ATM dispensed more money that what was due Christina, Christina and Christy had a duty to return the surplus funds to the bank. ... Not only did they fail to (do) so, but they capitalised on the situation by making a series of over fifty (50) structured withdrawals, most within minutes of each other, and transacted at all hours of the night in order to expose Central to more loss," the lawsuit says.

Legislator demands new ATMs

Both the ladies deny of any wrongdoing and said they never received more from the ATM than what was requested. "She had every transaction receipt," the mother said. "My daughter never stole that kind of money."

The reason why they went to the ATM so many times was because the daughter wanted $5 bills to craft a 'money cake' as a gift for an acquaintance who just had a baby.

A "money cake" resembles a birthday cake but is made using rolled and folded paper bills.

"You can't type in the number of fives you want at the ATM, so that's why we did multiple transactions," Christy Ochoa said.

According to the lawsuit, when the bank became aware of the error and demanded Christina to return the payments done, she "wholly refused to do so."

This article originally appeared on KANSAS.
COMMENTS (1)
Comments are moderated and generally will be posted if they are on-topic and not abusive.
For more information, please see our Comments FAQ