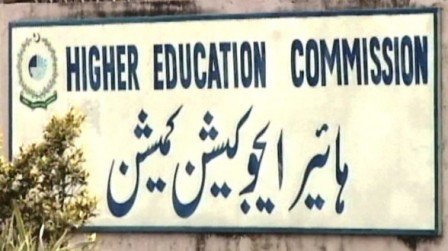 ---
PESHAWAR: Despite the tall claims of ruling Pakistan Tehreek-e-Insaf (PTI) of an educational emergency in Khyber-Pakhtunkhwa (K-P), not even a single varsity in the province has been able to break into the top ten educational institutes in the Higher Education Commission (HEC) list in the last five years.

There has been an upsurge in the number of varsities established in the province. However, the quality of education provided to those enrolled in these institutes has been neglected.

Under the PTI government, 22 public sector varsities are currently operating in K-P while during the Awami National Party (ANP) reign, there were only nine universities in the province.

UVAS ranked among top 10 by HEC

Since 2010, not even a single university has made it into the top 10 bracket.

In the last session of the K-P assembly held on February 21, Jamiat-e-Ulema Islam-Fazl (JUI-F) parliamentarian Fazal Ghafoor asked why no varsity could break into this bracket.

The legislator lamented that on one hand the standard of higher education is on the decline and in contrast the fees being charged are on the rise.

Ghafoor asked why the University of Peshawar was ranked fourth  nationwide back in 2006 with its rank dropping in the years to follow owing to the quality of education dispensed.

To this, the K-P higher education minister said the incumbent government was planning to establish an independent provincial higher education commission to oversee the public sector universities.