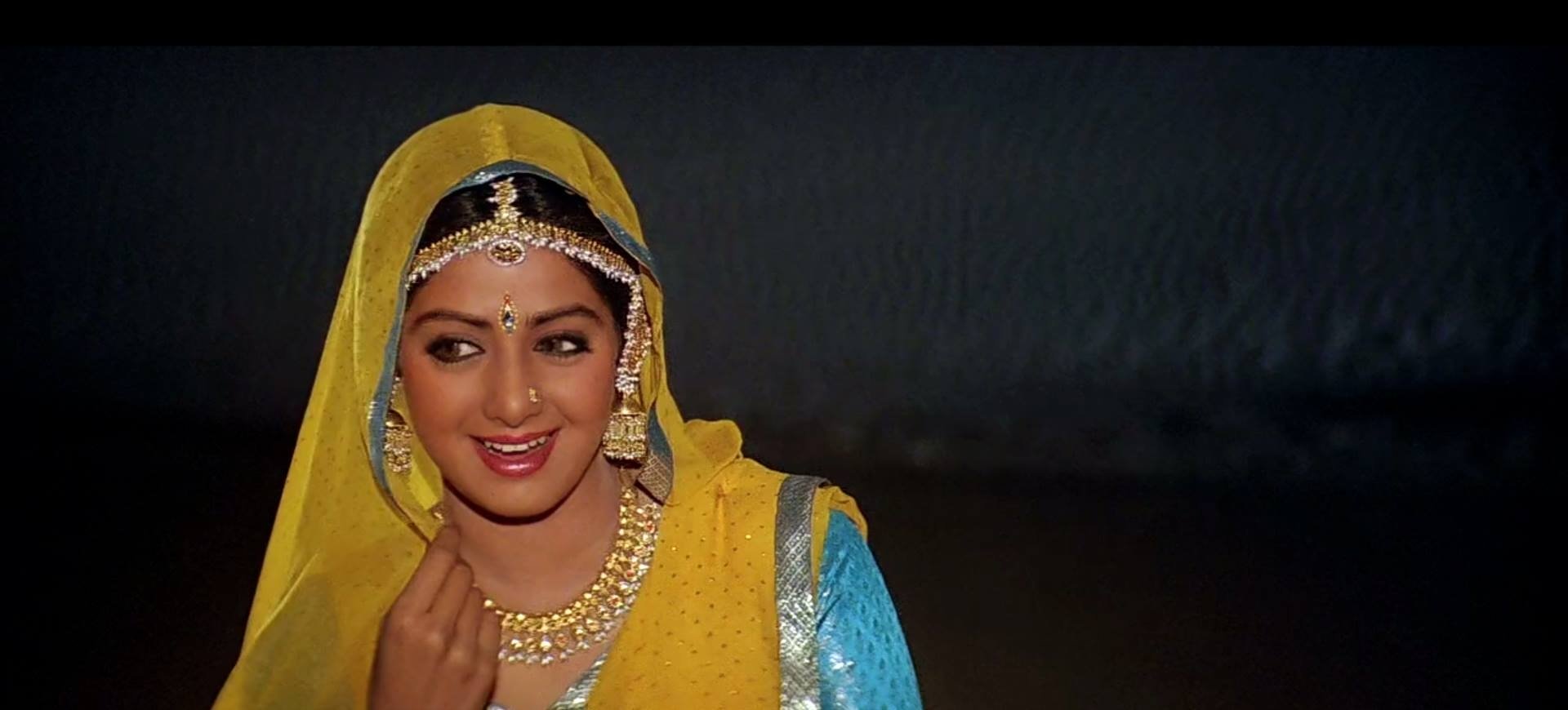 ---
A jagged piece of raw glass stabbing your insides repeatedly - that's what the death of Bollywood icon Sridevi feels like.

From making us fall utterly and unapologetically in love with her oversized, ridiculously expressive eyes in Lamhe or making us laugh till our lungs gasped for air in Chaalbaaz - the girl who made us obsess over yellow dupattas by making them look ethereal in Chandni, Sridevi was a magnanimous force of beauty and soul - possessed with a vigour that was simply infectious.

Inimitable - that's one word to describe her. She swept me off my feet with her comeback film English Vinglish. Unlike many other movie stars, this one made me feel. Her eyes spoke louder than words and her megawatt smile - that smile; that image is just embossed within.


Her boisterous persona and uninhibited performances made her 'the it' girl. She was a timeless beauty and as I sit here reminiscing all her songs that seem to be re-playing in my mind, a gloom envelops me in waves.

How could it be, I ask myself. Why couldn't it be a hoax? The news of her sudden death raises so many questions. A star so fit, so energetic and so immersed in her work and family - how is she gone?

For some reason it's just too unbelievable.  A cardiac arrest? As in, no one saw it coming. There was no medical issue, no life threatening disease, no accident. It just doesn't appear to be a natural death. I don't mean to refute science and medical professionals but just look at  her last clicked photos; some of which she uploaded herself on her Instagram...




She looked radiant a night before she passed away. No signs of a sick woman...




She looked like an earthy dream at the wedding ceremony:






No signs of depression or marital trouble either...




She was dressing up and looking vibrant - better than ever, in fact...




And the saddest, most emotionally detrimental part is that the Mom beauty who was an exemplary mother, was promoting her daughter Jahnvi's debut movie with a passion; Jahnvi is being launched into Bollywood by the prolific film-maker Karan Johar.




What hurts deeply is that the late star wasn't able to witness the release of her kid's debut film - something she was most excited about.




It just cuts me through and through. Gone way too soon. We didn't have enough of her yet. I wanted more of her.

Words just slip away amid this inexplicable agony.

May the iconic 'Chandni of hearts' rest in peace.




May your soul rest in eternal peace my goddess.