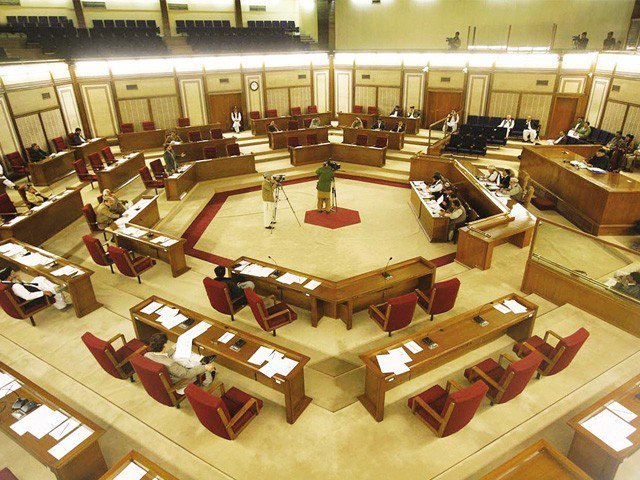 ---
QUETTA: Balochistan Assembly Speaker Rahila Hameed Khan Durrani on Saturday deferred a bill for creating a 'third cadre' for the appointment of assistant executive officers as the matter was sub judice.

It is for the first time in the history of the country that creating a third cadre has been proposed. The first cadre officers are appointed at federal level, while the ones of second cadre at provincial level.

PM fails to save Balochistan CM

The Balochistan Assembly's Standing Committee on Services and General Administration, Interprovincial Coordination, Law and Parliamentary Affairs, and Precaution and Human Rights Chairman William Barkat presented the bill in the house.
The apex court had ruled that other departments' government officers, who had been appointed as assistant executive officers, be sent back to their concerned departments in the same grade. However, a year has passed but the officers have not yet been given their previous posts.
These officers were included in the finance as well as the planning and development departments through the Public Service Commission. They had been working on the posts of commissioners and assistant commissioners before being appointed elsewhere.

Crisis in Balochistan deepens as two more ministers resign

Former chief minister Dr Malik Baloch, former minister for S&GAD Sardar Aslam Bizenjo and former education minister Abdul Rahim Ziaratwal informed the house that the matter was in the Supreme Court of Pakistan and none of the recommendations put forward by the standing committee could be taken up by the house.
They submitted that the house should not take up the bill for creating a third cadre till the apex court's next decision.

The speaker deferred the issue till next session of the assembly.