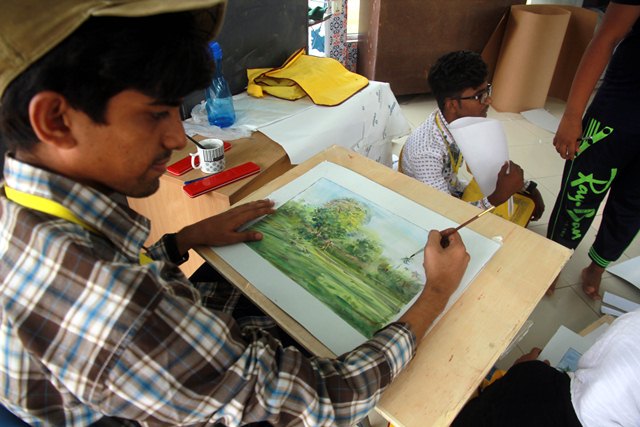 ---
The day-long deliberations on the state of different arts in the country and the possible way forward for their promotion has been the crux of the two-day National Artists Convention inaugurated by the Broadcasting and National Heritage, Minister of State for Information, Marriyam Aurangzeb at the Pakistan National Council of the Arts (PNCA), Saturday.

The artists pressed the government to urgently launch the national cultural policy reflecting substantial ways of promoting the provincial arts and cultures. They said the artists are living and working in miserable conditions and they have no sustainable means of economically supporting themselves. The artists also made the suggestion of developing academies and centres of excellence in different parts of the country.

Broadcasting and National Heritage, Minister of State for Information, Marriyam Aurangzeb speaking at the inauguration of the first ever National Artists Convention said that terrorism has not only martyred our soldiers and citizens but also killed our art and culture. Artists are the actual face of Pakistan that has been hidden behind the wall of intolerance based on ethnic divide and extremism.

Therefore, the government was also urged to take on board different arts, as a way of combatting extremism and terrorism. The integrated mainstreaming of the art and culture would make the society dynamic and cohesive, bringing about bot, motivation and unity, which are both needed to battle extremism.

Aurangzeb said the Artists Convention was the vision of former prime minister Mian Muhammad Nawaz Sharif to provide an opportunity to artists to come up with the suggestions and recommendations for the promotion and propagation of art and culture.

Published in The Express Tribune, February 25th, 2018. 
COMMENTS
Comments are moderated and generally will be posted if they are on-topic and not abusive.
For more information, please see our Comments FAQ