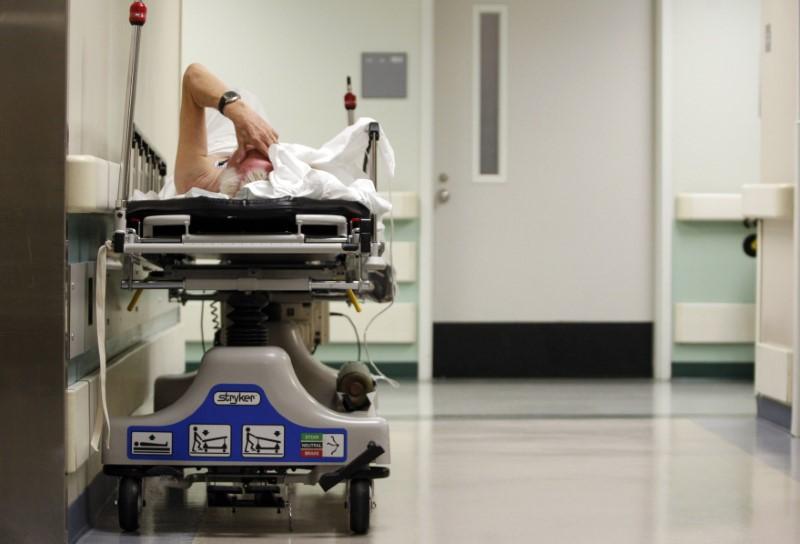 ---
PESHAWAR: Steering committee for 'Sehat Sahulat Card', a Khyber Pakhtunkhwa (K-P) government social health protection scheme, has put on notice Medical Teaching Institution (MTI) Lady Reading Hospital (LRH) for failing to implement the scheme's policy in letter and spirit.

The notice was served after a meeting of health department officials was held where it was noticed that the flow of patients who have been issued the 'cards' was low adding the 'downtrend of flow of patients was outcome of failure of the LRH management in implementing the approved policy.

The result in lower turnout of patients with Sehat Sahulat Card up at MTI LRH, according to the letter, is in contravention to the policy of K-P government as well as wellbeing of the patients [poorest of the poor].

Senior health officials stated that with such attitude of the government health facilities, patients were diverted towards private health facilities adding that instead of generating funds for their own facilities, such attitude was benefiting private hospitals.

"If private sector is benefiting from the facility, why not the government hospitals and in fact that policy had been introduced for government hospitals so that they could generate more and more funds and that too not from patients but the third party," the official informed.


State of health: Amid outbreaks, service delivery takes focus


The official, who refused to share identity since he was not entitled to speak to media, informed that the health facilities should attract people. "This is open for all and if you don't want to get benefits of it, we have the authority to ask you since we are directly responsible for the loss," the official informed.

The letter stated that with continued efforts of health department and its implementation partner, State Life Insurance Corporation, patients' confidence was built to utilize cards at public hospitals which brought huge sums in revenue to public sector, with LRH atop.

"The clientele and revenues for LRH however are declining, which is a matter of grave concern," the meeting observed [according to the letter] adding 'this shunting will be detrimental to your institution and the government's legitimate stakes.'

"The steering committee of Sehat Sahulat programme has therefore decided to put you on notice," the letter, a copy available with The Express Tribune, read adding 'your response on why the government policy was not implemented in letter and spirit should be received within 10 days.'

The social health protection scheme was launched by the K-P government in 2015 and aims to improve health of the targeted population by increasing their access to quality health services. The initiative also aims at reducing poverty as people do not pay for medicines from their own pockets.

Published in The Express Tribune, February 25th, 2018. 
COMMENTS
Comments are moderated and generally will be posted if they are on-topic and not abusive.
For more information, please see our Comments FAQ