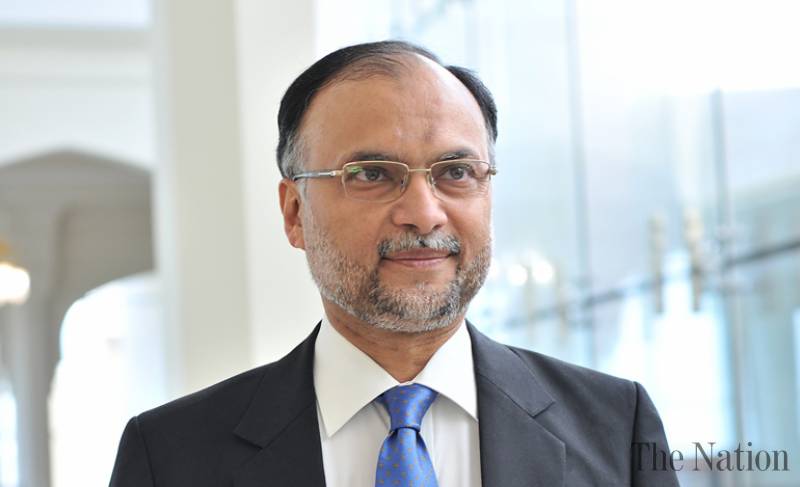 ---
Interior Minister Ahsan Iqbal, on Saturday said that India is issuing threats of a surgical strike but "we will fight strongly".

While addressing media in Lahore, Iqbal said that the government started an operation with the help of Pakistan Army, gained major victories against terrorism and was consistently working on the National Action Plan (NAP).

Iqbal said, "we are facing conspiracies on an international level; Pakistan's enemies are spending additional time to hatch conspiracies and our neighbour country is giving threats of surgical strikes, but we will put up a strong fight."

Pakistan likely to issue electronic visas soon, says Ahsan Iqbal

The minister further added that Pakistan is facing political pressure from the United States regarding Afghanistan. he said stability in Pak-US relations can be a source of peace in Afghanistan, but lack of trust between the two countries can cause damage and terrorists will benefit from it.

He said that political "surgical strikes" are being carried out to destroy the political stability of the country.

Ahsan Iqbal said that in such a critical situation, politicians need to be united on national issues and parliament is present for the purpose. "We should respect prime status of parliament and keep this in mind that parliament is the supreme institution and asset of democracy," he added.


COMMENTS (2)
Comments are moderated and generally will be posted if they are on-topic and not abusive.
For more information, please see our Comments FAQ