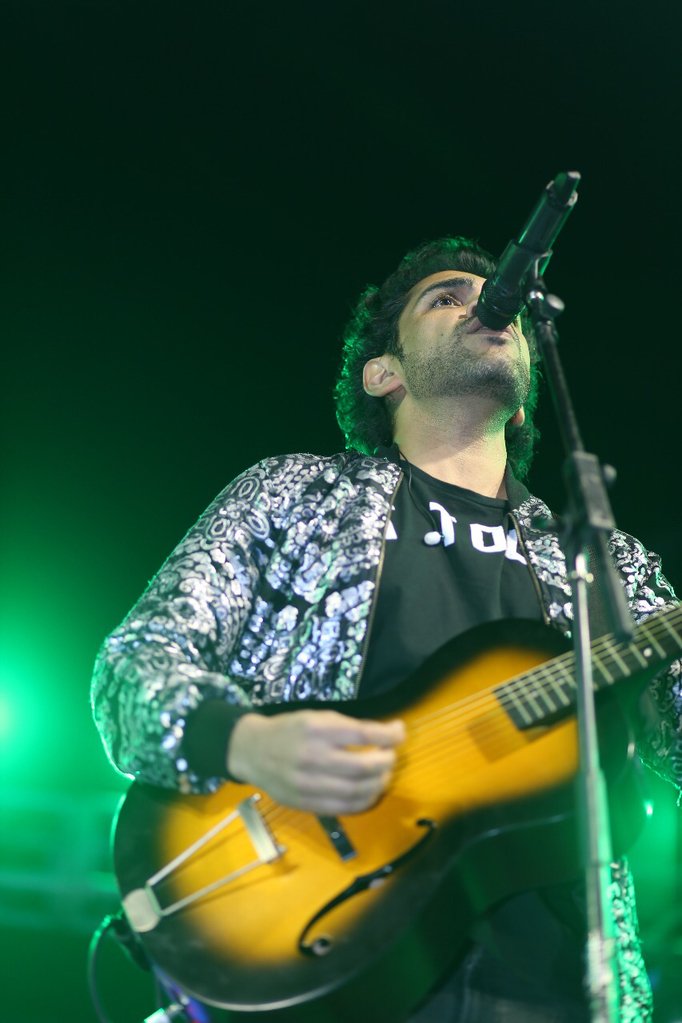 ---
KARACHI: The Toronto-based multiplatinum South Asian band, JoSH, recently embarked on a three-week tour to Pakistan which concluded after a grand public concert at the Packages Mall, Lahore, stated a press release.

The Indo-Pakistan music duo, Qurram Hussain and Rup Magon, was very happy to see that the scene of large public concerts is back in Pakistan, and they repeatedly expressed this happiness during the concert which was attended by more than 10,000 people.




"We've been coming to Pakistan to perform since 2003, and I can tell you that I've seen the music scene change when the political scene changes," said Qurram.

He continued, "Our country has gone through a lot of ups and downs but in the last couple of years I've seen a very positive movement towards music and arts.

Speaking of the tour he expressed, "This was proof that public concerts are back in Pakistan and that warms my heart. Our audiences deserve the best and this was a great feeling to experience for me as a Pakistani."




Besides their powerful Punjabi hits, the band also performed a surprise medley of Pakistani pop songs at the concert as a tribute to Pakistani pop music. They went through a generation of songs which met with a loud applause by the audience.

Talking about the special medley, Qurram said that "it was a little tribute by JoSH to all the great music Pakistani pop has given us"

He stated that it is the music that moulded him into the musician that he is today "and it was great to put this together and perform it for the first time."




Speaking of the performance, Rup said, "Performing in front of live crowds made me forget everything and allowed us to enjoy that amazing moment in its entirety - it will forever be an amazing memory."
Besides different private shows, the band also performed at a couple of corporate events in Lahore including the PSL party that was held at the Lahore Fort during the tour.

Have something to add to the story? Share it in the comments below.
COMMENTS
Comments are moderated and generally will be posted if they are on-topic and not abusive.
For more information, please see our Comments FAQ