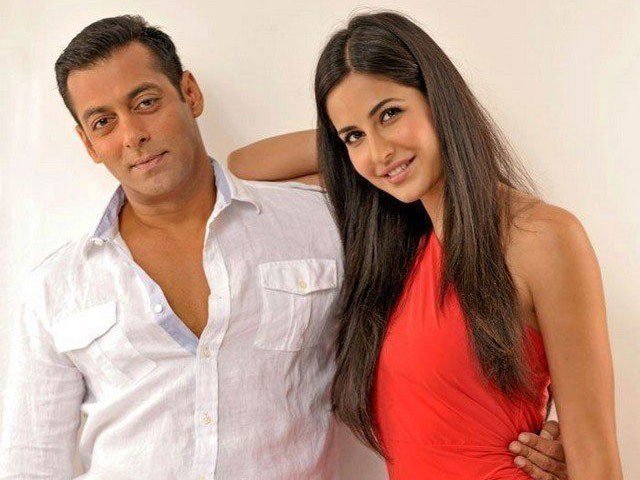 ---
After Salman Khan and Shilpa Shetty, Katrina Kaif has also come under fire for laughing at the 'casteist' joke cracked by her Tiger Zinda Hai co-star Salman at a promotional event for the film, reported Hindustan Times.


A petition has been filed in a Delhi court seeking an FIR to be lodged against the actors and others for the casteist remark against Schedule Castes. The court has listed the matter for consideration for February 27, 2018.


A petition was filed in a Delhi court seeking lodging of FIR against actors Salman Khan, Katrina Kaif & others for allegedly making a casteist remark against Schedule Castes during the promotion of the movie Tiger Zinda Hai. The Court list the matter for consideration for Feb 27.

— ANI (@ANI) February 22, 2018


In December, an FIR was filed against superstar Salman at Andheri Police station for allegedly using the word bhangi on a public platform that hurt the sentiments of the Scheduled Caste community. An FIR was also filed against actor Shilpa Shetty.




Vice President of Rojgar Aghari Republican Party of India, Kishore Masoom stated, "We highly condemn Salman and Shilpa for using such words that show us in bad light. We have filed a complaint and will hold a protest in front of Salman's house. According to the law, he has to serve five years imprisonment."

Asked if he thought Salman Khan who has a huge fan following would get bail easily, Masoom said, "No one is above the law. And talking of his fans, only the elite people did not make him 'Salman Khan the Star', people like us watch his films too. Who will support a man who is so disrespectful towards his fans? We are hurt."




The more recent complaint has been lodged by Navin Ramchandra Lade, General Secretary of Rojgar Aghari Republican Party of India. The statement released by Lade's lawyer reads, "Salman along with Katrina on TV used the insulting word bhangi against a member of the Scheduled Caste."

The statement further stated, " Shilpa Shetty said in an interview 'I look like a bhangi' - it appears from her statement that she is encouraging and spreading ill-feelings among the entire society. He also intentionally insulted members of the Scheduled Caste. Both actors have committed offence under sections of the Scheduled Castes and the Scheduled Tribes (Prevention of Atrocities) Amendment Act, 2015, and Protection of Civil Rights Act, 1955."




Mr Lade added, "I felt insulted and humiliated. Being a member of the Scheduled Caste, I feel very hurt due to an insulting statement made by Salman and Shilpa." Even the Valmiki community in Rajasthan had filed a complaint against the star in Jaipur for using the pejorative word in December.

Massive protests were held against Salman, with the Valmiki community members disrupting Tiger Zinda Hai's screening in cinemas across the state in protest against the alleged use of a pejorative word by the star. The protesters alleged that Salman had insulted the Valmiki community by using "cheap language".

Have something to add to the story? Share it in the comments below.