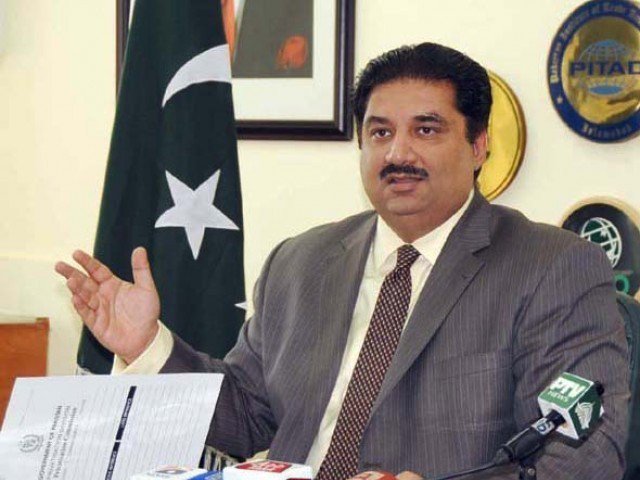 ---
ISLAMABAD: Pakistan is maintaining a delicate balance in its ties with Saudi Arabia and Iran, and is cautious of being drawn into Middle East's sectarian power struggles, said the defence minister on Thursday.

Khurram Dastgir explained the principles driving Pakistan's Middle East policy after inaugurating an international seminar on 'Contemporary Relations between Pakistan, Iran and Saudi Arabia: Present Challenges' organised by Strategic Vision Institute (SVI), an Islamabad based think tank.

Dastgir said that the government's Middle East policy was "undergirded by its longstanding close relations with Saudi Arabia and by the focus on limiting the domestic fallout of sectarian tensions stemming from the Saudi Arabia–Iran rivalry."

He said that Pakistan has an "ideological affinity and deep military, economic, and leadership" ties with the kingdom, whereas it is building "economic cooperation and counter-terrorism links" with Iran. "An opening" has been achieved with Iran, he added.

Saudi coalition ToRs allow Pakistan to decide its role

Relations with Saudi Arabia, the defence minister said, are being updated and expanded into newer areas including economic and industrial cooperation.

The defence minister said that Pakistan had for decades deputed its troops to Saudi Arabia under bilateral agreements on training and advisory missions.

On the other hand, Iranian Ambassador to Pakistan Mehdi Honardoost was cautiously optimistic about the future of Pak-Iran ties. He said the horizon was bright despite impediments and obstacles.

The ambassador said that Iran Pakistan gas pipeline was not progressing and moreover no progress had been made on establishment of banking channels.

He assured that Indian involvement in Chahbahar Port would not be allowed to be used against Pakistan. Honardoost said Pakistan has the potential to heal the widening rift among the Muslim countries.

Former ambassador Syed Hassan Javed cautioned Iran against the threats that Indian presence in Chahbahar would pose to Iran's security itself.

While, former envoy Arif Kamal stressed on maintaining a balance in relations with Iran and Turkey and said the bending more towards one side could be problematic.

In a first, army chief to brief senators on security situation

Former Secretary Defence Production Lt Gen (retd) Syed Muhammad Owais, who presided over the concluding session, said Pakistan's mediation efforts could contribute to promoting harmony between Muslim countries.

Marvin Weinbaum, a scholar at the Middle East Institute, gave an overview of the influences Saudi Arabia and Iran have in Pakistan. He said Pakistan, Iran and Saudi Arabia triad is a difficult one and gets further complicated by Indian and American moves in the region. "The changing regional dynamics and domestic situations of the countries in the triad can further test this triad," said the scholar.

Former foreign secretary Shamshad Ahmed Khan said that there was a divergence between how the people and the government viewed the support for Saudi Arabia.

SVI President Dr Zafar Iqbal Cheema said that the latest decision to send troops to Saudi Arabia highlights the challenges Pakistan is facing in walking the tight rope in relations with the two countries.

Cheema said, "The announcement with regards to deployment of troops should have been made by the political government instead of the military's media wing." He also reminded about the parliamentary resolution on maintaining neutrality in Middle Eastern conflicts.

SVI had organised the seminar to study the options available with Pakistan to maintain the fragile equilibrium in its ties with Iran and Saudi Arabia in view of their growing rivalry and shifting geo-political environment in the region.