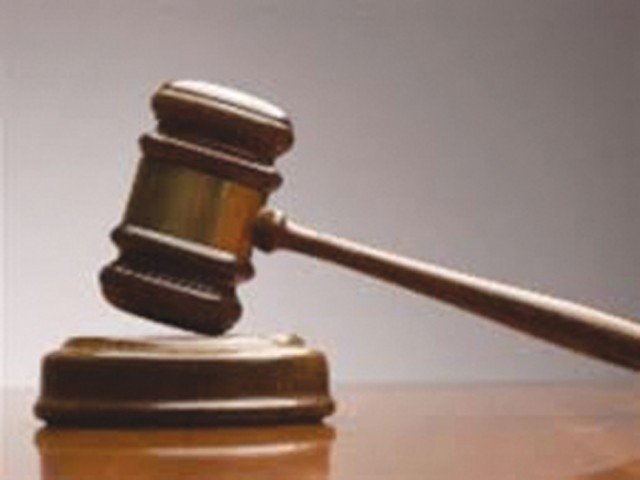 ---
HYDERABAD/ KARACHI: Sindh High Court (SHC) Chief Justice (CJ) Ahmed Ali M Shaikh has summoned Sindh Inspector-General (IG) of Police Allah Dino Khowaja in person on March 2 along with a report regarding the progress in tracking down the culprits involved in the murder of two Hindu brothers in Mithi, Tharparkar.

The SHC CJ passed this order after going through a report submitted by the Mithi SSP regarding the investigation into murders of 42-year-old Dileep Kumar Maheshwari and 40-year-old Chandar Kumar Maheshwari, brothers who were traders by profession.

On January 5, Dileep and Chandar were shot dead at their shop by two unidentified persons who then stole money from the shop and fled. The killings were the first incident of its nature to occur in the peaceful desert region for decades. The incident sparked protests by local traders who observed a three-day strike following the killings.

It was revealed to The Express Tribune that the Tharparkar SSP and investigation officer had appeared on Wednesday before the SHC CJ along with a progress report.

The SSP informed the court that pursuant to the SHC CJ's last order, dated February 6, the IG had constituted a three-member committee, headed by the Mirpurkhas DIG, to investigate the case.

Two Hindu businessmen killed in Thar district

He filed the progress report, signed by the committee members, which said that the closed-camera television footage of the culprits involved in the double murder had been sent to the National Database and Registration Authority headquarters in Islamabad for necessary assistance through face detection software.

The Tharparkar SSP also submitted that the record of labourers coming to Mithi from southern Punjab for jobs, had also been examined. Around five laborers had been traced and the police were trying their best to unearth the real culprits and arrest them, the officer added.

Justice Shaikh observed that the incident had taken place on January 5 but till date the police could not make any meaningful progress in the case.

Fixing the matter for March 2, the SHC CJ observed that "as the investigation is heading at a turtle's pace [and the] approach of the officers concerned is a conventional one, the IG is directed to appear in person on the next date with relevant material/progress report".

Three suspects arrested in Tharparkar murder case



Faryal gives ultimatum to police

Pakistan Peoples Party MNA Faryal Talpur has given a final 15-day ultimatum to the police to catch the perpetrators involved in the murder.

Talpur met on Thursday the family of the slain brothers in Tharparkar to offer her condolences. She was accompanied by Home Minister Sohail Anwar Siyal.

The home minister told the media that Talpur had given a final deadline of 15 days to the police. "If they failed, we will take action against the policemen," he announced. According to the minister, criminal elements from outside Tharparkar were committing crimes in the desert region.