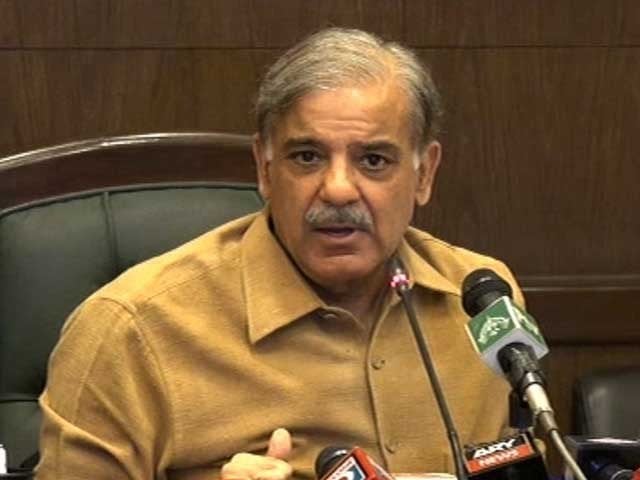 ---
Former president General (retd) Pervez Musharraf offered to make Shehbaz Sharif the prime minister of Pakistan just days before his October 1999 coup.

Shehbaz, currently the chief minister of Punjab and favourite to become the head of the Pakistan Muslim League-Nawaz in the aftermath of Wednesday's Supreme Court ruling, was speaking at an agreement signing ceremony between Punjab Land Record Authority (PLRA) and National Database and Registration Authority (NADRA). Under the agreement, services to assist in obtaining property ownership deeds will be offered at NADRA's 3700 E-Sahulat Centres.

Supreme Court bars disqualified Nawaz Sharif from heading PML-N

Shehbaz said he made it clear to Gen Musharraf there was no room for such decisions in a democratic government. He claimed that he even tried to address Musharraf's grievances with Nawaz. He said that with his assurance to play an active role, Musharraf even agreed to meet Nawaz Sharif on his return from Sri Lanka. He said that there should be complete harmony between the political and military leadership. "That is why I have always remained a strong supporter of effective coordination between Islamabad and Rawalpindi."

Replying to a question about the reservations of NAB, the Chief Minister termed the impression of non-cooperation to be baseless. He said that all the departments have been clearly instructed to provide all required records to NAB in accordance with the law. "An effective self-accountability system has also been developed in Punjab," and now, he said, "it's surprising that NAB is only active in Punjab."

Document delivery

Punjab Land Record Authority DG Captain (retd) Zafar Iqbal and NADRA Chairman Mobeen Usman signed the agreement on behalf of their respective organisations. Shehbaz was in attendance as the chief guest of the ceremony.

Addressing the ceremony, the chief minister termed the agreement a welcome step, adding that it would facilitate 55 million farmers in the province. "Today is a historic moment with regard to the prosperity of the farming community as it will save time and ensure transparency through the dexterous use of information technology," he said.

Recalling past performance, he said that land record computerisation was started way back in 1997, but the democratic process was obstructed on October 12, 1999, and the project was put on the backburner during the dictatorship era. No further work was done and the resources allocated for software development were absorbed by the corrupt. The concerned forums have not taken notice of this corruption, which they should have, he added.

"When we came to power in 2008, the project was moved forward speedily. The project was completed with the collective efforts and records for 23,000 villages were computerised. This project is a milestone initiative and with its completion, the 150-year old patwari culture has been buried to a large extent."

He said the PML-N has ensured that no patwari culture could ever encumber the new system. "Over 450 employees who got their jobs by paying bribes were sent home and the responsible persons were put behind bars," he said, adding that "instead of hiding facts, it is better to elicit facts."

Opposition commends, PML-N criticises SC verdict disqualifying Nawaz Sharif as party chief

I received a letter of complaint that naib tehsildars have cracked the new system. When I got it investigated, the matter was found as true. Around 55 naib tehsildars were included in this new system. I took stern action; reprimanded the concerned officials, and the naib tehsildars were removed from their posts."

He said the world is not a hundred per cent corruption-free as the evil can also be found in places like Denmark, which is among the most transparent states in the world. "They, however, have minimized corruption with effective measures. We have also adopted the policy of zero-tolerance against corruption and effective steps have been taken against it," he added.

He said the new system has been made transparent with tremendous efforts and there have been no corruption complaints of the kind that used to be received just six months ago. An intelligence wing has also been set up in Punjab Land Record Authority which is working in an organized manner there.

The Punjab chief minister said that an international moot of the World Bank, which was held in Washington with 126 countries in attendance, gave the project top marks and called it a role model initiative for others.