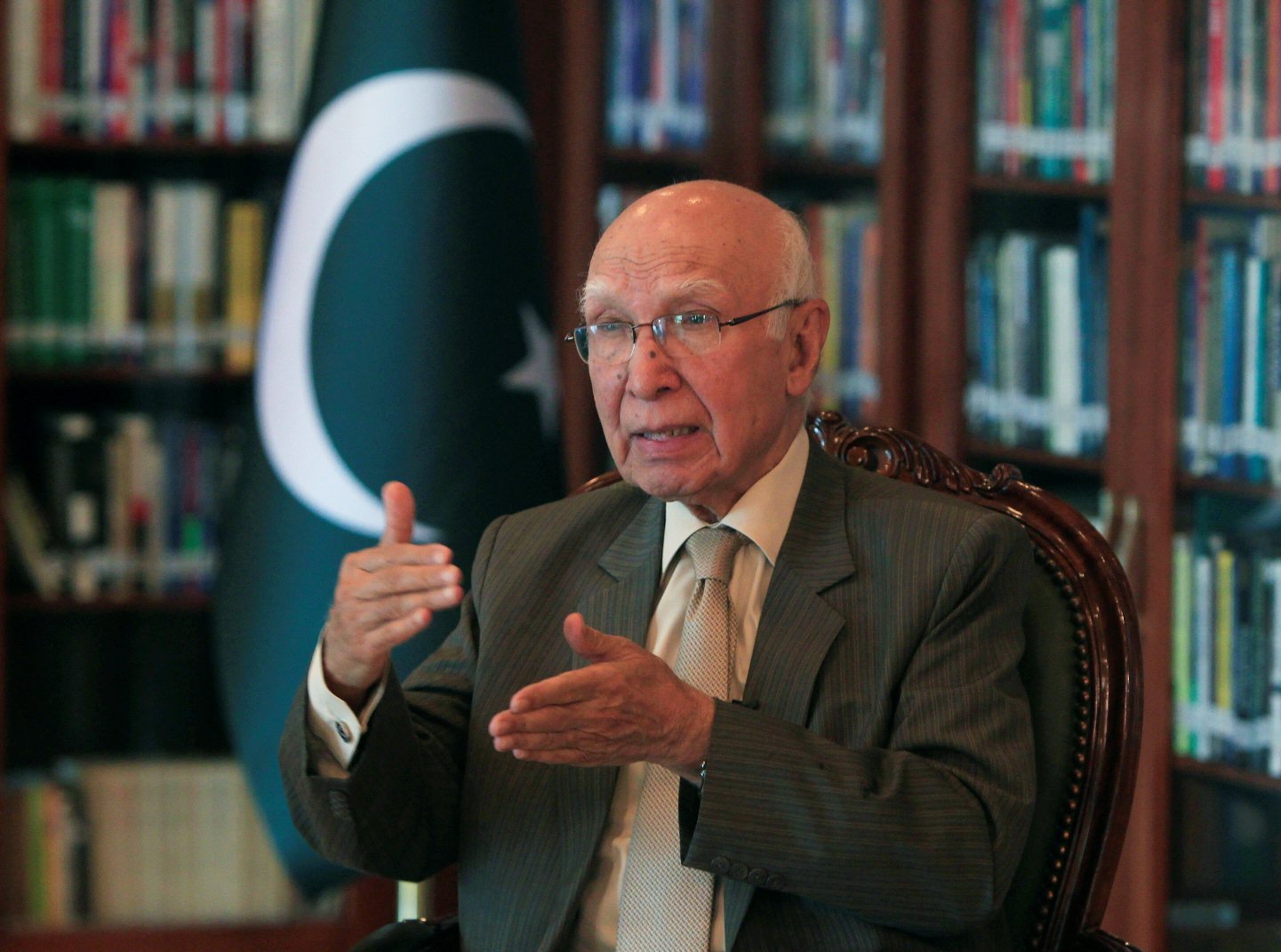 ---
ISLAMABAD: Planning Commission Deputy Chairman Sartaj Aziz on Wednesday asked Ministry of Human Rights (MOHR) to establish legal aid cell in collaboration with bar councils to facilitate victims of human rights violations.

Aziz said that the government was committed to achieve the global sustainable development goals. The seven pillars of vision 2025 were fully aligned with these goals, he added.

"There is a need for MOHR to develop cooperation with other federal and provincial stake holders in order to judiciously utilise resources," he commented.

He was speaking at the concluding ceremony day of the first ever three-day International Conference on Human Rights (HR) titled, "Owing human Rights for a better World" organised by the Federal Ministry of Human Rights.

Aziz said that with the active role of the parliament and strong support of civil society, there had been valuable addition of new legislations especially on the rights of women, minorities and children in past ten years.

MOHR Secretary Rabiya Javeri Agha said that the cause of human rights united all sections of the society.

United Nations Resident Coordinator Neil Buhne said that under sustainable development goals, the prime focus was to reach people who were left behind and invisible in the society. They also needed to focus on agriculture as it was the back bone of the country's economy, he added.

A representative of International Labour Organisation, Ingrid Christensen said in comparison with other countries of the region, Pakistan was taking lead in protection of fundamental rights of masses. But challenges like gender gap, customary practices, and patriarchal society exist.

Published in The Express Tribune, February 22nd, 2018.