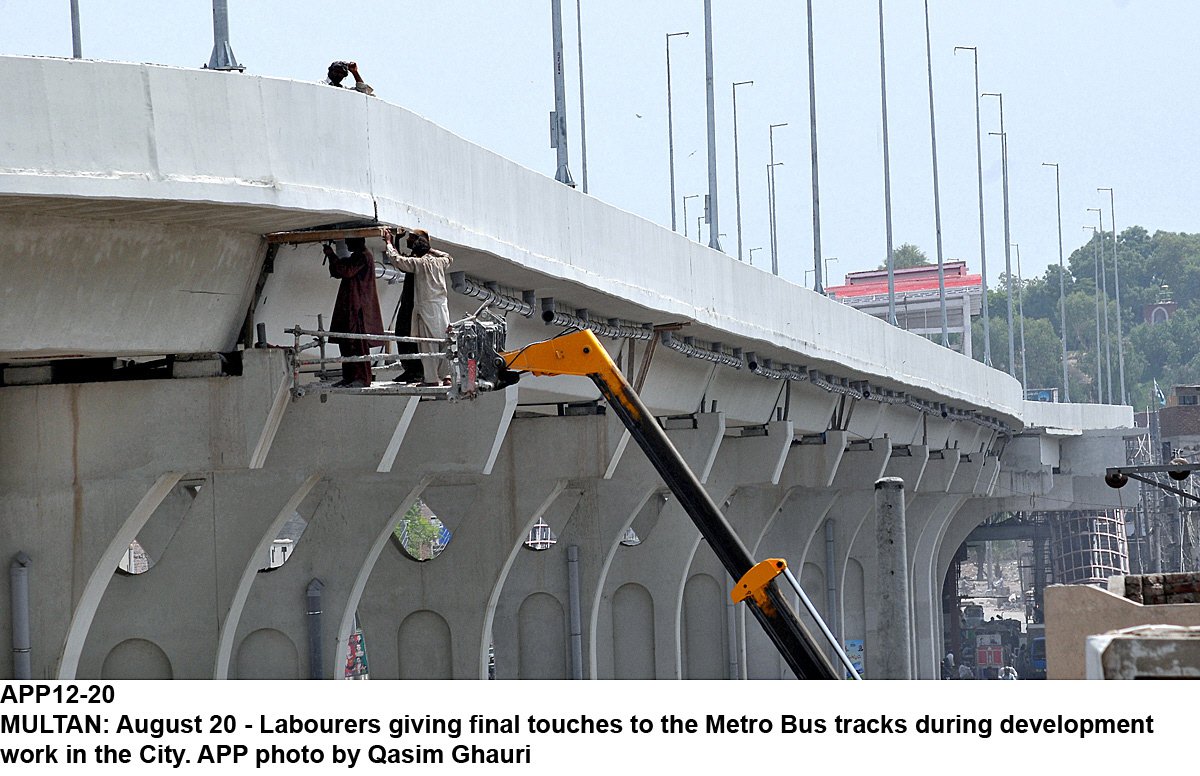 ---
LAHORE: The first four stations of the Lahore Orange Line Metro Train (OLMT) project have reached near completion as majority of the development work has been completed.

At least 92% development work on Dera Gujjran metro train station, 96.5% on Islam Park, 95.6% on Salamatpura and 94.61% work on Mahmood Booti have been finalised.

Punjab Chief Minister's Adviser and OLMT Steering Committee Chairperson Khawaja Ahmad Hassaan said on Wednesday that all possible measures were being taken to complete these stations as early as possible.

Earlier, project's weekly progress review meeting was held.

The officials said that more than 85% civil works of the project have been completed, besides 46% electrical and mechanical works, including construction of rail track near Gulabi Bagh and Buddhu's Tomb where development works remained suspended for around 22 months owing to restraining order by the court.

National Engineering Services Pakistan (NESPAK) General Manager Salman Hafeez highlighted that progress of work on package-I (from Dera Gujjaran, G.T.Road to Chouburji) was 89.92%, on package-II (from Choburji to Ali Town) was 78.43%, on depot near Dera Gujran was 86.31% while on stabling yard near Ali Town 87.62% work had been completed.

He said testing of more than 10 kilometre long track, which has so far been laid, had also been started and had been satisfactory.

He added work had been geared up for finishing four-kilometre long route from Dera Gujjran to Mehmood Booti by the end of current month.

The 27-kilometer metro train project is estimated to cost Rs165 billion, which is being funded through a loan by China's Exim Banks.

The project documents highlight around one billion dollars will be directly transferred to the Chinese contractors, CR-NORINCO, for procurement of the rolling stock, while the remaining amount will be transferred to Pakistan for construction of track and provision of allied infrastructure.

The project is part of the city metro network and when completed, it will connect Raiwind, Multan Road, Mcleod Road, Lahore Junction Railway Station and the Grand Trunk Road. It will be the first line of the Lahore Metro, which is country's first mass rapid transit train system.

Published in The Express Tribune, February 22nd, 2018.
COMMENTS
Comments are moderated and generally will be posted if they are on-topic and not abusive.
For more information, please see our Comments FAQ