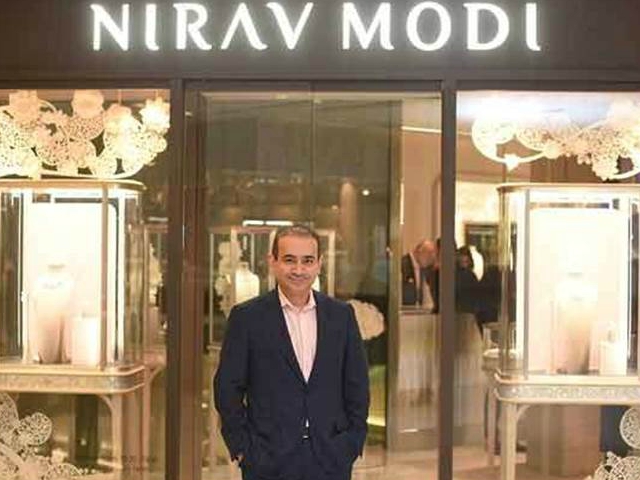 ---
India's federal police have arrested six people, including employees of a billionaire jeweller, as an inquiry into one of the country's biggest bank scams widens, investigators said Wednesday.

The Central Bureau of Investigation is looking into allegations that Nirav Modi, a jeweller to Hollywood stars including Kate Winslet and Naomi Watts, was involved in scamming India's second-largest state bank of almost $1.8 billion.

Modi and his uncle and business partner Mehul Choksi, a diamond merchant, have been accused by investigators of defrauding the Punjab National Bank of 2.8 billion rupees ($43.8 million), part of the total losses.

The CBI has carried out raids on luxury diamond vendors and properties connected to the pair and has contacted Interpol to track down Modi, who is believed to be abroad.

Investigators said senior associates from Modi's Firestar Diamond company and Choksi's Gitanjali group were among those detained in the latest arrests Tuesday evening.

"We have arrested five people connected to both Nirav Modi and Mehul Choksi's companies, and they will be produced in CBI court today," CBI spokesman Abhishek Dayal told AFP.

He said the manager of the bank's branch in Mumbai where the alleged fraud occurred was also detained and will face court Wednesday.

"We will intensify our investigations," Dayal said.

The CBI has arrested a dozen bank officials and employees linked to the high-profile jewellers since the PNB announced last week it had detected fraud of almost $1.8 billion at the Mumbai branch.

Several of those arrested are suspected of facilitating fraudulent lines of credit to companies linked to Modi and Choksi, investigators have stated.

Modi, the third generation of his family to go into the diamond trade, is worth $1.73 billion according to Forbes, placing him 85th on India's rich list.

The 47-year-old's high-end eponymous Nirav Modi brand has stores in several of the world's major cities.

New Delhi suspended the passports of Modi and Choksi following reports the pair had left the country.

Modi, in a letter to bank officials quoted by The Press Trust of India, accused PNB of acting hastily and "erroneously" inflating the amount he owed the bank.

"Your actions have destroyed my brand and the business, and have now restricted your ability to recover all the dues," he said in the letter cited by PTI.

India's government is trying to reduce the crippling debts of the country's embattled state banks, including PNB.

It recently announced a $32-billion recapitalisation plan to help them clean up their books.