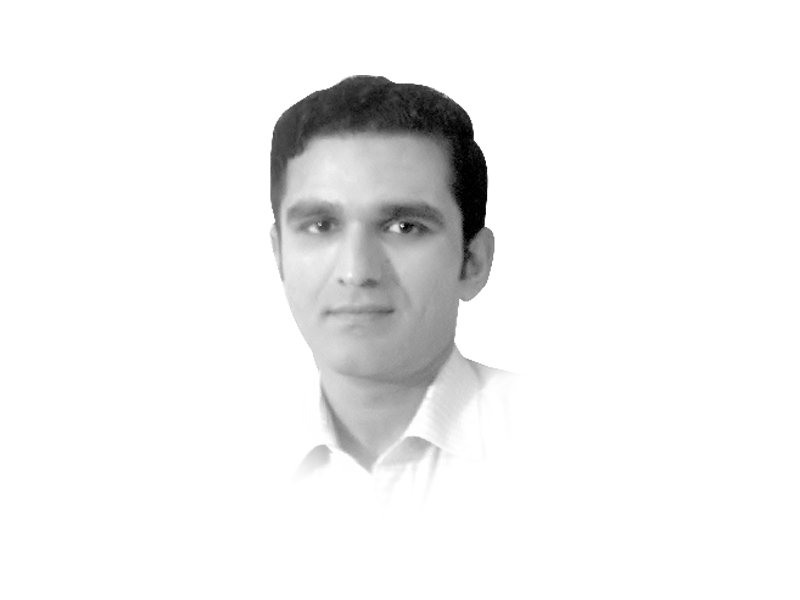 ---
A few weeks ago, JUI-F Senator Mufti Abdul Sattar berated his seasoned colleague from the MQM Senator Nasreen Jalil over wearing a sari at a Senate meeting. Noting that Jalil should have an "appearance like Muslims" and that she should "cover all parts of her body except the face, hands and feet". He further sermonised that "you should become a role model for other women… What message will it send when the meeting footage is aired on TV?" While the lady senator brushed aside the Mufti's concerns reminding him of her age and her recent brush with death, the silence of her fellow senators, and the lack of any action against Mufti Sattar clearly shows that no one took the matter seriously.

That misogyny is rampant in Pakistan is no surprise to anyone, although its tolerance in parliament is simply inexcusable. It was also ironic, and sad, that the remark was made during the Senate Human Rights Committee meeting! If the committee chair herself is not safe from the sexist remarks of even one of its members, then surely no one else is safe. Parliament, a sovereign body, should set the standard of behaviour, and the toleration of such blatant sexist behaviour should be immediately condemned with action taken by the Senate chairman. Women face harassment at the workplace, in streets, and even in homes in Pakistan, and little public effort is made to rectify the situation. Even in universities and colleges sexism against women is rampant and male professors usually try not to hire or promote their female colleagues. While there are organisations like Aurat Foundation, Women's Action Forum, Shirkat Gah and several commissions on the status of women, real change will only come when all organisations, entities, and people in power, authority and influence, show that they treat and respect women equally. And this behaviour needs to begin with the centres of authority in Pakistan: parliament, the judiciary, the executive, and also the armed forces. These institutions need to lead the way in ensuring full and equal rights and respect for women in all walks of life.

The same remark also reminded me about an old incident between Begum Raana Liaquat Ali Khan and Begum Shaista Ikramullah, where Pakistan's first lady was rather uneasy about Mrs Ikramullah continuing to wear sari after the creation of Pakistan. Raana Liaquat Ali Khan wanted Shaista Ikramuallah to wear a 'gharara' or other similar 'Muslim' clothes. Reminding the wife of the prime minister that clothes do not have any religion, Begum Ikramullah, who herself came from the distinguished Suhrawardy family of Bengal and was married to Pakistan's first foreign secretary, maintained that she was every inch a Muslim just as her mother and all the ladies of her family had wore and will continue to wear sari.

The regulation of even clothes, ostensibly in the name of religion, is not furthering the cause of either the religion itself or the country. It is trivialising religion and creating a mono-cultural and forced national identity. While religions do have a code for modesty, prescribing religion to certain clothes while disallowing others creates fissures which only exacerbate tensions and discrimination. A sari can be worn with utmost decency — as exhibited by Senator Jalil — whereas a woman wearing shalwar-kameez or anything else considered 'Muslim' can be immodest. Viewing attire in this closed manner stifles diversity in the country, and pressures people to abandon their cultural garb in order to 'fit in'. This creates resentment, a sense of inferiority, and ultimately frustration in people.

Pakistan is a country composed of several different ethnic and religious groups with women almost half of the population. Unless we respect that half, cherish and celebrate our diverse ways of dressing and living, we will never become an equal, democratic and progressive society.

Published in The Express Tribune, February 21st, 2018.

Like Opinion & Editorial on Facebook, follow @ETOpEd on Twitter to receive all updates on all our daily pieces.