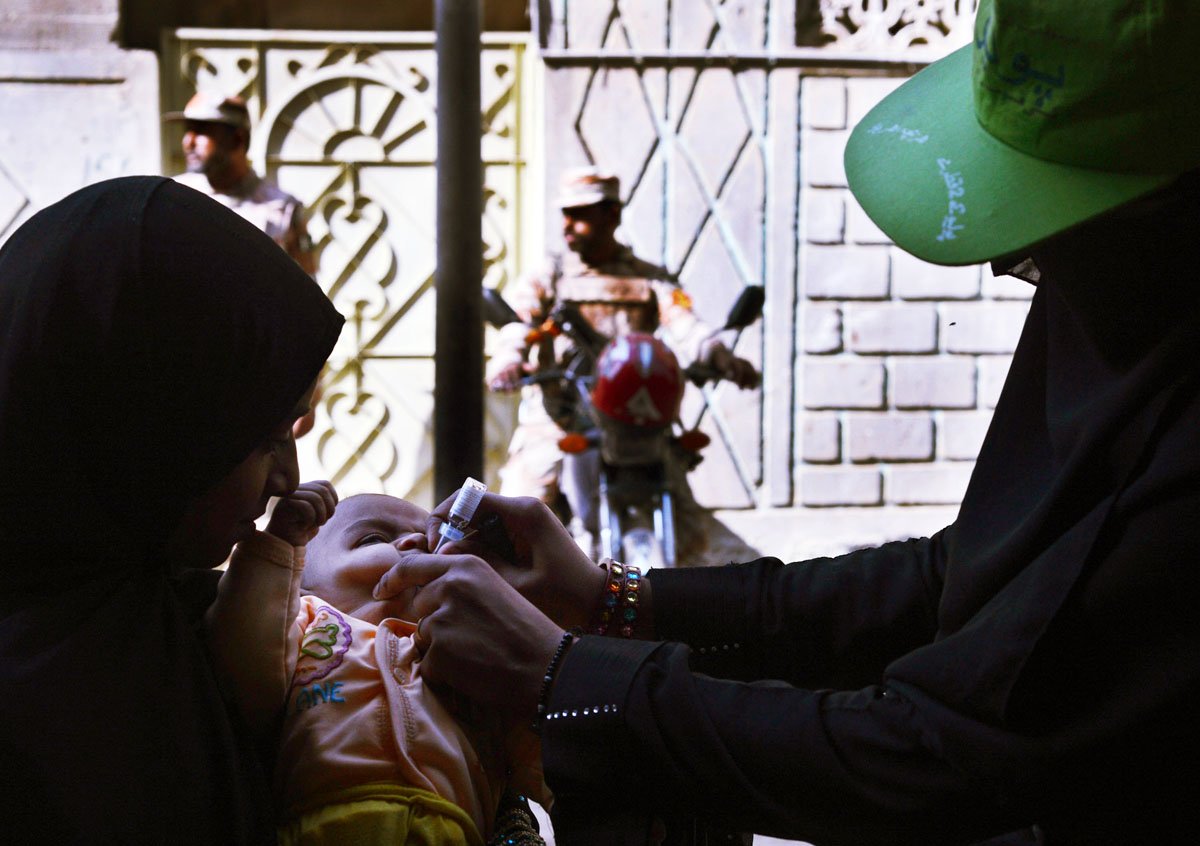 ---
KARACHI: An FIR was registered against the administration of a private school for allegedly attacking a doctor and damaging an anti-polio team's vehicles in District Central on Tuesday.

Assistant Commissioner Sheikh Muhammad Rafiq, who was looking after the polio campaign in the area, was also attacked by the administration of alBadar School, which is being managed by a religious group. Though he remained unhurt, his vehicle was damaged.

Talking to The Express Tribune, Central Deputy Commissioner Asif Jan Siddiqi said the school operating in a 600-yard-bungalow in Nazimabad Block 5 refused to allow the volunteers to administer polio drops when the teams went there on the first day of the polio drive that initiated on Monday in Karachi.

According to Rafiq, he accompanied the vaccinators when they visited the school again on Tuesday at around 12pm. The school administration, however, again refused to allow administering polio drops to the students, claiming that polio vaccination was harmful for children.

Polio team fired on in Quetta, two female workers killed

It was reported that after arguments, the administration allowed two lady volunteers inside for 10 to 15 minutes. During that time, members of the school administration continued arguing with Rafiq at the gate and called someone over the phone.

While the team was trying to convince the school administration, a man came and ordered to attack the anti-polio team, Rafiq said. Members of the school administration along with van drivers thrashed health department officers, Dr Raees and Farrukh and also tried to attack the assistant commissioner. They also broke windscreens and windows of some cars.

After the incident, Private Schools Director-General Mansab Siddiqi wrote to the Central deputy commissioner to seal the school. According to Rafiq, the school will be sealed today (Wednesday).

Polio campaign kicks off

Two suspects, including the school principal, Ibrahim Shaikh, and Faizan, were arrested after the incident. The suspects were booked under sections 147, 149 and 427 of the Pakistan Penal Code. According to the Nazimabad SHO, it was the principal who ordered to attack the officials The police were trying to find others who were involved in the attack, the SHO said, adding that the school was also not registered and it would be sealed.
COMMENTS (1)
Comments are moderated and generally will be posted if they are on-topic and not abusive.
For more information, please see our Comments FAQ