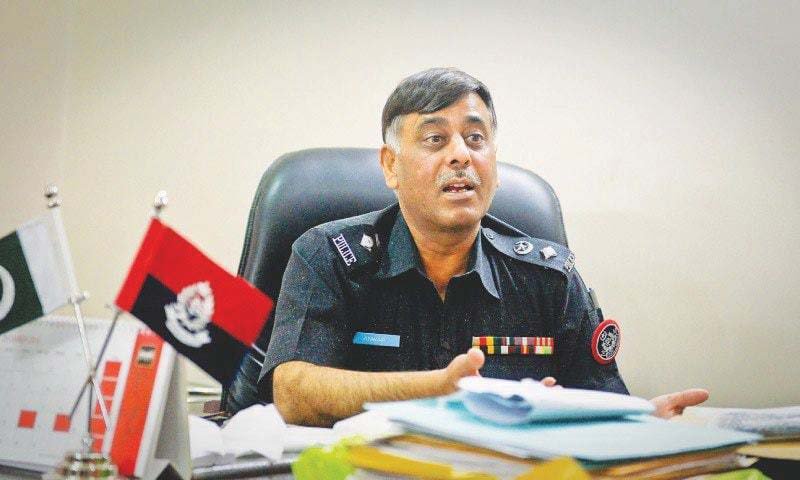 ---
KARACHI: The Sindh High Court required comments from Home Secretary Sindh, Inspector General (IG) Police Sindh and Additional Inspector General (AIG) Karachi on a petition seeking a probe into over 250 alleged fake encounters carried out by former SSP Rao Anwar.

Judges directed them to submit the replies by March 30.

Police have arrested a close aide of former SSP Rao Anwar, ex-DSP Qamar Zaman, days after the extrajudicial killing of Waziristan youth Naqeebullah in Karachi.

Police sources today said a team headed by Additional IG Sindh Aftab Pathan summoned former Malir Investigations SP Malik Altaf Sarwar and DSP Qamar Ahmed to question them on Naqeeb's death.

Rao Anwar's aide, former DSP Qamar Ahmed, arrested in Karachi

Subsequently, the team detained DSP Qamar as he failed to satisfy the interrogators. However, the SP was allowed to leave, on the condition that he would provide details of each and every police encounter during Anwar's tenure.

SP Sarwar and DSP Qamar are considered closed to SSP Anwar and have remained posted to Malir for a lengthy amount of time.

Police have also detained a constable, identified as Guddu. Investigators had arrested at least nine cops in connection with the fake encounter.

With these three latest arrests, the number of arrests made in connection with the Naqeebullah killing has risen to 11.

Naqeebullah's killing sparked countrywide protests last month, which still continue in parts of the country, particularly outside the Islamabad Press Club where hundreds of people belonging to various Pashtun communities are staging sit-ins.