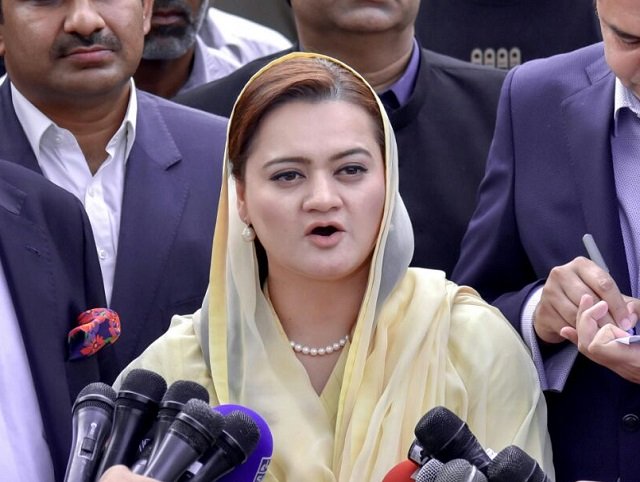 ---
ISLAMABAD: Minister of State for Information, Broadcasting and National Heritage Marriyum Aurangzeb has been elected as the chairperson of National Assembly's special committee constituted last month to recommend legal and other measures to counter the growing menace of child sexual abuse in the country.

Marriyum's name for the post was proposed by Romina Khurshid Alam and endorsed by former law minister Zahid Hamid.

Bullying at schools damages child's personality

"The panel will formulate and present its recommendations against child sex abuse within 30 days," said the newly-elected chairperson Aurangzeb while addressing the first meeting of the special committee at the Parliament House on Monday.

She said after getting input from all stakeholders, the committee would propose amendments in the existing laws in order to make sure that "no one can cast an evil eye on our children".

The minister also pointed out that a proposal was under consideration to modify the education curriculum to create awareness among children about their rights and prevention from sexual exploitation.

"I will try my best to fulfil all responsibilities for the protection of rights of our children with a mother's spirit," she added.

She also expressed satisfaction over the swift conclusion of Zainab murder case. "Punjab government's efforts in collecting all evidence in the case are laudable," the minister of state said.

Last month, the NA had passed a resolution constituting a 10-member special committee to curb child abuse cases through legal remedies, effective investigation and speedy prosecution. However, the chairperson had not been appointed till now.

Family demands public execution of Zainab's murderer

The move came after the brutal rape and murder of seven-year-old Zainab in Kasur last month, which shook the entire nation and people from all walks of life criticised the government's ignorance towards implementing law on child rights meant for their protection.

Several questions were raised over the government's capability in dealing with the growing number of child sexual cases in general and Kasur in particular.

The special committee has been tasked with reviewing the existing laws and prosecution mechanism involved in cases of child sex abuse. The committee will consult all stakeholders, including provincial governments and civil society, in order to strengthen such laws and legal processes.

For this purpose, ministries of law and justice, human rights as well as education would present their recommendations over the subject.

Similarly, the committee would also look into laws being practised in other countries against child sex abuse for a better understanding.