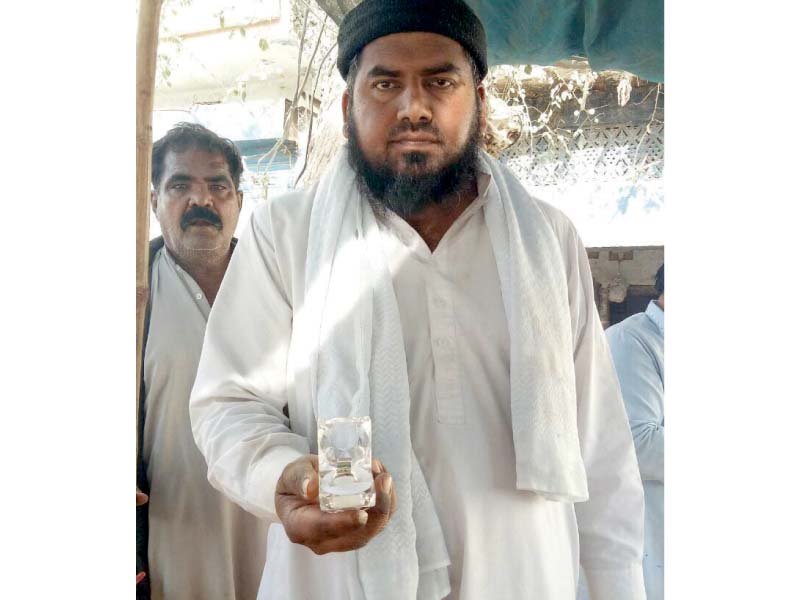 ---
BAHAWALPUR: A diehard fan of Pakistan Tehreek-e-Insaf chief Imran Khan has bought a diamond ring for Khan's wife after the couple tied the knot on Monday.

Imran Khan's wedding reception will likely be a low-key affair: sources

A resident of Bahawalpur, Bilal Ahmad Bodla purchased an expensive diamond ring for Bushra Maneka as a gift and to express happiness over the marriage.

"Imran Khan is the only political leader who really cares for the country and its people," the 32-year-old vegetable vendor told The Express Tribune. "The whole country equally shares his happiness."

"His political rivals are making his marriage an issue which is condemnable," he added.

Imran Khan ties the knot for a third time

He maintained that it was "Imran Khan's personal decision and he could do as he pleases."

"Religion has allowed him to marry then why should anyone criticise him over this important decision," he pointed out.

"I am eager to deliver the ring to Imran Khan through Jahangir Tareen," he said.

Bodla also has the honour of preparing a 50 metre wide Pakistan Flag which was displayed in Dring Stadium Bahawalpur.



Published in The Express Tribune, February 20th, 2018.
COMMENTS (6)
Comments are moderated and generally will be posted if they are on-topic and not abusive.
For more information, please see our Comments FAQ