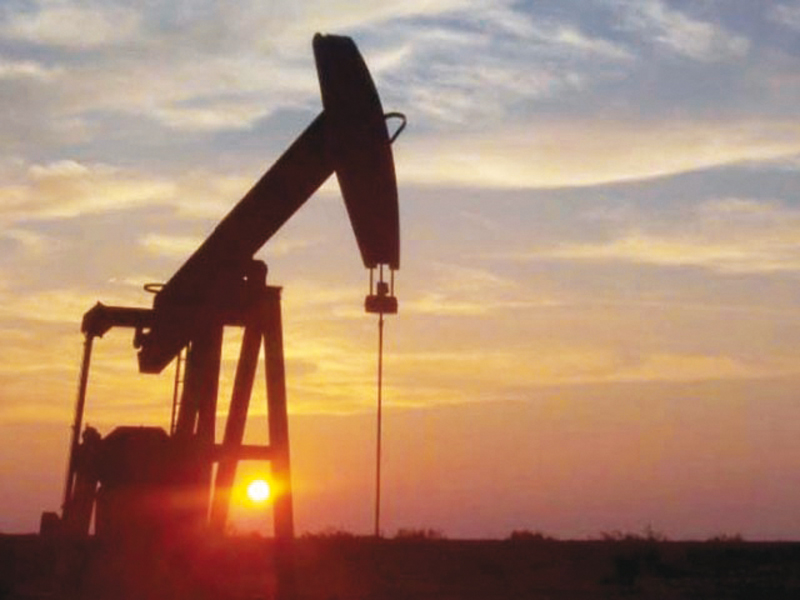 ---
KARACHI: Oil and Gas Development Company (OGDC), the largest oil exploration firm in the country, earned a profit of Rs19.66 billion in the quarter ended December 31, 2017 mainly due to increased net sales in rupee terms, according to a notice sent to the Pakistan Stock Exchange (PSX) on Monday.

The profit was 28% higher than the same period of previous year. Board of directors of the company recommended an interim cash dividend of Rs3 per share.

CSR: OGDCL hold free eye camp

Both the financial result and the dividend were above market expectations, securities brokerage houses said in their comments.

In the same quarter last year, the company had recorded a profit of Rs15.37 billion.

Earnings per share increased to Rs4.57 in the Oct-Dec 2017 quarter from Rs3.58 in the corresponding period of previous year. "OGDC's net sales grew 25% thanks to increase in Arab Light oil prices, up 25%, and rupee depreciation against the greenback," Topline Securities' analyst Nabeel Khursheed said in post-result comments.

The surge in sales value came "despite lower oil production owing to a notable decline in flows from Nashpa field (down 28% year-on-year in the quarter)," he said.

Net sales increased to Rs51.99 billion in Oct-Dec 2017 compared to Rs41.51 billion in the same quarter of previous year.

"We believe that OGDC has also booked Rs4.8 billion in revenue on account of pricing conversion of Tal block (under the new Petroleum Policy 2012)," Khursheed said.

OGDC's share price fell 0.20%, or Rs0.33, to close at Rs167.22 with 781,600 shares changing hands at the PSX.

SC to hear LNG corruption case against PM Abbasi from February 12

It managed to boost profit despite higher exploration cost and increased rate of tax on profit. It recorded exploration and prospecting expenditure at Rs5.84 billion, which was 51% higher than Rs3.87 billion in the same quarter of previous year.

"We attribute this to three dry well costs that OGDC incurred during the outgoing quarter," the analyst said.

Key risk areas for OGDC's future growth were long-term volatility in international oil prices, lower-than-expected hydrocarbon production and significant exploration and development cost, he added.

Finance cost remained stable at Rs428 million.

Published in The Express Tribune, February 20th, 2018.

Like Business on Facebook, follow @TribuneBiz on Twitter to stay informed and join in the conversation.