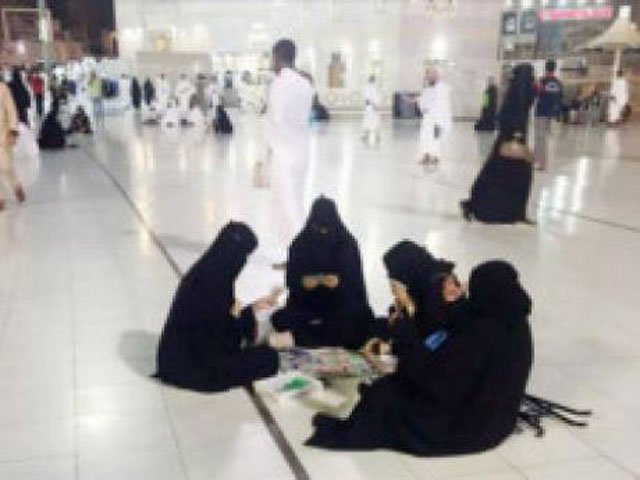 ---
A photo of four fully-covered women sitting cross-legged at the premises of Khana-e-Kaaba and playing a board game went viral on social media, triggering a wide array of comments.

"The women were spotted at around 11pm on Friday playing the board game Sequence at the western square near King Abdul Aziz Gate," Saudi daily Okaz reported on Monday.

The operation room was alerted and the women's section at the General Presidency was tasked with dealing with the situation. Supervisors went up to the four women and requested the women to respect the sanctity of the mosque and stop their game. The women complied and left.

Saudi Arabia bans photos, videos at Khana-e-Kaaba and Masjid-e-Nabwi

People condemned the attitude of women playing cards saying they should have respect the holy mosque.

"The Holy Mosque is for prayers, supplications and devotion, and all people should make sure nothing else disturbs their piety," one commented on social networking site.

Conversely, other questioned the use of smartphones in the holy mosque.

Earlier in 2015, a photo went viral of the youngsters' playing cards inside the Masjid-e-Nabwi, security authorities arrested them for this act.

The story appeared on the Gulf News.