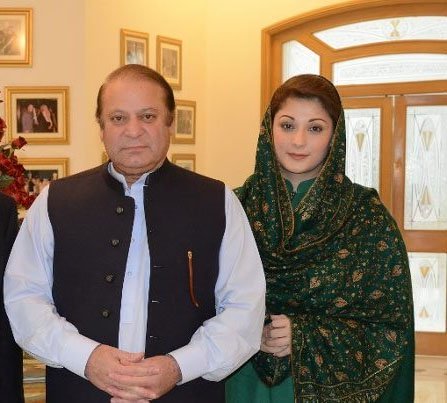 ---
LAHORE: Lahore High Court Justice Shahid Karim on Monday summoned a responsible officer of Pakistan Electronic Media Regulatory Authority (Pemra) by Feb 23 on a petition seeking action against former prime minister Nawaz Sharif and his daughter Maryam Safdar for their alleged anti-judiciary speeches.

Advocate Azhar Siddique, the counsel for the petitioner Amna Malik, a member of civil society, contended that Nawaz Sharif had been making anti-judiciary speeches against state institution since his disqualification by the Supreme Court in the Panama Papers case. He said his daughter Maryam had also used similar rhetoric. The lawyer said both had been running a vilification campaign against the judiciary.

The counsel referred to the ongoing public gatherings in which the former PM addressed and allegedly made contemptuous remarks targeting judges of the superior courts.

He stated that anti-judiciary speeches were telecast live and Pemra, which was the relevant authority, did not stop any TV channel from airing those remarks. Thus, he said Pemra violated the law and was equally responsible for the ongoing vilification campaign.  The apex judiciary had jurisdiction over all issues of a judicial nature and exclusive authority to decide whether an issue was of political or non-political nature.  He said Pemra failed to implement its code of conduct against the airing of hate speeches and content which is defamatory or contemptuous.

Contempt of court on Nawaz is a contempt of vote: Maryam Nawaz

He prayed the court to order Pemra to ban broadcasting of hate speech by the respondents as it could lead to anarchy in the country. Moreover, he said the speeches of the respondents could merit contempt of court charge in view of Article 204 of the Constitution. He also asked the court to suspend licenses of television channels for airing hate material, hate speeches, derogatory remarks against the state institutions.

Justice Karim also directed a law officer to ensure the presence of a responsible Pemra officer in the next hearing.