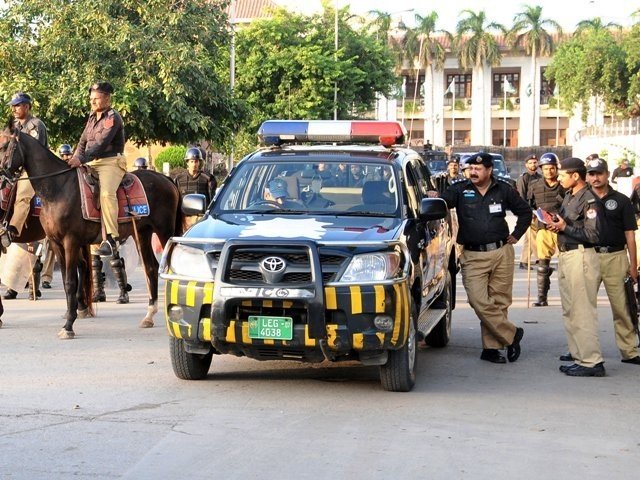 ---
LAHORE: Many of the Beretta pistols in the hands of the police are fake, an internal inquiry has revealed.

The inquiry has revealed that 126 out of 245 pistols, procured by Punjab Police, were genuine Italian-made Beretta pistols, while the rest were fake. The unoriginal pistols were confirmed after a forensic analysis was conducted on four of them.

Officials of the inquiry team had chosen these four pistols randomly from a pile of 119 suspected fake ones and sent them for forensic analysis. The results confirmed that these firearms were bogus.

Good for health: 'Sports to boost morale of police force'

The report was sent to higher authorities and recommended that serious and urgent action be taken to replace the fake weapons.  The document added that these circumstances could create "an awful scandal", besides risking the lives of policemen involved in a shootout with the criminals.

It also asked for action against the individuals involved in this practice. The report also demanded that authorities make proper arrangements for "forensic analysis of the rest of the non-genuine, which are believed to number at 115.

In 2012, a Beretta pistol was said to be stolen from Rawalpindi. There were also reports of spare part thefts, while in some cases the weapons were never returned by transferred police officers.

Meanwhile, a security audit of police lines across Punjab has revealed many security flaws that were worrisome in context of various attacks on police lines and other installations across the country over the last few years. In 2014, many people died when a suicide bomber blew himself up outside Qila Gujjar Singh Police Lines. In 2013, DIG Fiaz Sumbal, along with other people and policemen, died as the result of a suicide blast. Many personnel had also died during an attack on a police training center in Manawan. Last year, recently-graduated police cadets were killed at an academy in Quetta.

The major security flaws pointed out by the special report stated that CCTV Cameras in many premises had not been installed properly. "People residing in surrounding area have not been security cleared," the report added. The document continued that entry and exit systems were not properly managed/manned and a biometric entry system was missing in almost all the cases.

The report also pointed out the shortage of manpower for security deployment of premises is a common feature. Parking areas were not managed properly, according to the report. Inner perimeter patrolling was missing, it said. Meanwhile, it was stated that firefighting equipment was in a shabby condition.

To Next Rank: 67 police officials promoted

At the same time, the razor wire of perimeter walls was not installed properly in almost all of the cases, while deployment in the watchtower needed proper attention. "The communication system amongst the deployed was ineffective. Security gadgets need enhancement and up-gradation.

The recommendations of the report stated that security lapses should be immediately rectified and an audit must be regularly conducted by respective units to ensure implementation. At the same time, a standardized procedure should be adopted in which a security audit for a specific venue should be approved and subsequently follow up audits should be regularly conducted to ensure implementation.

Published in The Express Tribune, February 18th, 2018.
COMMENTS
Comments are moderated and generally will be posted if they are on-topic and not abusive.
For more information, please see our Comments FAQ